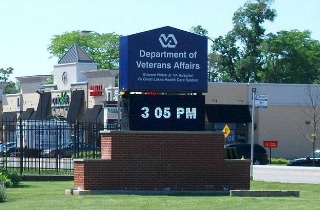 According to a Washington Post/ABC News poll, 97 percent of those surveyed believe that the scandal involving administrators at Veterans Affairs hospitals falsifying waiting lists in order to hide the unacceptably long waiting times vets faced is a "serious" problem. 82 percent described the allegations as "very serious" with another 15 percent saying they were "somewhat serious."
Given that this poll of adults has a 3.5 percent margin of error, it is conceivable that every American thinks this scandal is a real and urgent problem. The opinion that the scandal is "serious" is shared by more than 95 percent of almost every critical subgroup; Republicans, Democrats, independents, liberals, conservatives, moderates, women, men, minorities, young people – everyone.
RELATED: Jay Carney: Obama First Learned About VA Scandal in the Media
What's more, this poll suggests that the administration has not escaped culpability for the scandal. 65 percent of respondents said they believed former VA Sec. Eric Shinseki "was right to resign" over the allegations. While 41 percent say President Barack Obama deserves only "some" blame for the scandal, 79 percent agree that Obama shares fault for the fiasco at the VA. Only 20 percent believe Obama deserves no blame for the failure of oversight at an expanding list of VA hospitals.
Anyone who thinks the political operatives in the White House are not terrified by those numbers is kidding themselves. The VA scandal is an almost perfectly nonpartisan outrage and has outraged the nation. The only saving grace for the administration today is that, while the scandal burned white hot last week, virtually no one is talking about it today. Instead, the media is consumed with the controversial swapping of five Taliban prisoners for U.S. Army Sgt. Bowe Bergdahl.
While there is no evidence that domestic political concerns contributed to that swap, a deal reports indicate has been in the works for months if not years, it certainly is a welcome change in topic for the White House.
[Image via C.M. Wiggins/WENN.com]
— —
>> Follow Noah Rothman (@NoahCRothman) on Twitter
Have a tip we should know? tips@mediaite.com