Racism Took 3 to 5 Percent of President Obama's 2008 Support, Harvard PhD Claims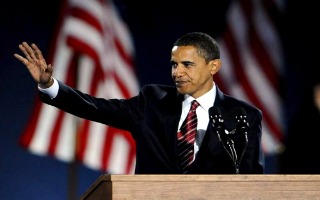 Despite a 7+ point margin of victory, race may have taken anywhere from 3-5 percent of the popular vote from President Barack Obama in 2008. Harvard PhD candidate Seth Stephens-Davidowitz, whose research was released on June 9, compared Google searches with "racially charged language" against 2008 vote totals from areas across the nation to measure racism's effect on the election. The study controlled for votes Sen. John Kerry in 2004 to isolate race's effect. Davidowitz says that the votes the President lost to racism gave Sen. John McCain "the equivalent of a home-state advantage country-wide."
Much was made of a new 'post-racial America' after the 2008 election, but the author's claim that the President lost such a significant portion of the popular vote is evidence that this was naïve. 2012 could prove to be a much tighter race, and 3-5 percent of the vote could be enough to spoil the President's election night if the election comes down to the wire.
Davidowitz, who discussed his work on New York Times blog on Tuesday, agrees the possibility is a real problem. He sees race cropping up again as a political headache for the nation's first African-American president, who has taken pains to avoid the issue as he has navigated a host of crises:
"If my findings are correct, race could very well prove decisive against Mr. Obama in 2012. Most modern presidential elections are close. Losing even two percentage points lowers the probability of a candidate's winning the popular vote by a third. And prejudice could cost Mr. Obama crucial states like Ohio,Florida and even Pennsylvania."
Though its impossible to predict what will happen in November, Davidowitz sees evidence that racism's effect won't shrink this time around. He cites the fact that a convicted felon won a staggering 41 percent of the vote in the West Virginia Democratic primary as evidence that perhaps it could get worse. In the face of a sluggish economy, the Euro Crisis and tensions across the Middle East, the Obama campaign certainly doesn't need additional drags on its chances in hotly contested swing states.
Follow Jack Friedman on Twitter
Have a tip we should know? tips@mediaite.com