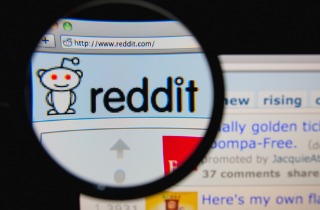 Reddit is facing accusations of censorship after blocking commentators saying that an Islamic extremist was behind the deadliest mass shooting in American history.
The aggregator's r/news subreddit exists for crowdsourced news gathering, but Redditors discovered yesterday that site moderators locked down threads, banned accounts and deleted thousands of posts as news came in about the rampage through a nightclub in Orlando. The common theme of the censored posts seems to be that they all mentioned that the shooter was an Islamic extremist who gave his loyalty to ISIS.
While the site has policies that allow moderators to curb posts that are "misleading" or involve "hate speech," the mod-controlled deletion ended up removing many developing aspects of the story along with all the racist troll posts. Some deleted threads referenced the resulting blood drives, others discussed the hostage situation, and still others merely announced the shooter's name.
Multiple outlets took screenshots of the mass deletion, including this one from The Daily Caller:

Of course, this development prompted a major backlash from users who accused the site of censoring information for the sake of overzealous political correctness. Eventually, a moderator responded to the outrage by asking users to help them "brigade" appropriate or useful items to be restored while they continue sorting through the vitriol.
"We did a poor job reacting to the brigades and ultimately chose to lock several threads and then consolidate other big threads into a megathread," the moderator said. "While we understand that there is a lot of disdain for our mod team right now, please try to keep your messages and comments civil. We are only human after all."
[Image via screengrab]
— —
>> Follow Ken Meyer (@KenMeyer91) on Twitter
Have a tip we should know? [email protected]