Rosenstein Reportedly Expected to Leave DOJ in Mid-March; Replacement Announcement Could Come 'This Week'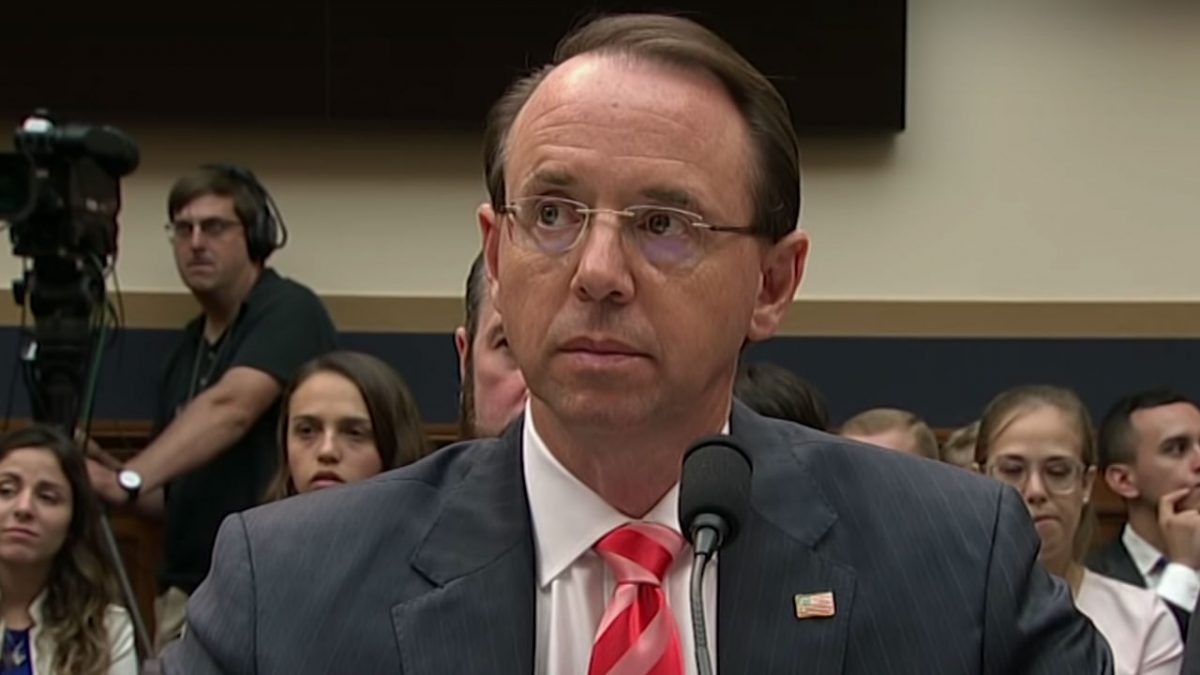 Acting Attorney General Rod Rosenstein is expected to stay on at the DOJ until mid-March, per some new reporting tonight on the heels of former FBI Deputy Director Andrew McCabe's explosive interview.
McCabe alleged that Rosenstein raised the idea of the 25th Amendment against President Donald Trump and even talked about going into the White House wearing a wire. Trump railed against Rosenstein after McCabe's interview:
Wow, so many lies by now disgraced acting FBI Director Andrew McCabe. He was fired for lying, and now his story gets even more deranged. He and Rod Rosenstein, who was hired by Jeff Sessions (another beauty), look like they were planning a very illegal act, and got caught…..

— Donald J. Trump (@realDonaldTrump) February 18, 2019
….There is a lot of explaining to do to the millions of people who had just elected a president who they really like and who has done a great job for them with the Military, Vets, Economy and so much more. This was the illegal and treasonous "insurance policy" in full action!

— Donald J. Trump (@realDonaldTrump) February 18, 2019
Per multiple reports tonight, Rosenstein is expected to leave in mid-March:
DAG Rosenstein now expected to step down by mid-March, according to a Justice official, who disputed the idea the timing has anything to do with latest McCabe revelations. The new DAG could be announced as early as this week. As CNN has reported, Barr has picked Jeffrey Rosen.

— Laura Jarrett (@LauraAJarrett) February 19, 2019
JUST IN: U.S. Deputy General Rod Rosenstein is expected to step down in mid March – justice department official pic.twitter.com/Qo9J6IgG36

— Reuters U.S. News (@ReutersUS) February 19, 2019
NBC News reported last month that Rosenstein planned to step down "until Mueller's investigative and prosecutorial work is done," which a source at the time said "would mean Rosenstein would remain until early March."
CNN's report on Rosenstein's departure notes that a replacement for the Deputy AG "could be announced as early as this week." AG Bill Barr's reported pick is Deputy Transportation Secretary Jeffrey Rosen.
[image via screengrab]
Have a tip we should know? tips@mediaite.com
Josh Feldman - Senior Editor