Rush Limbaugh Suggests Hurricane Irma Part of 'Deep State' Conspiracy to Advance 'Climate Change Agenda'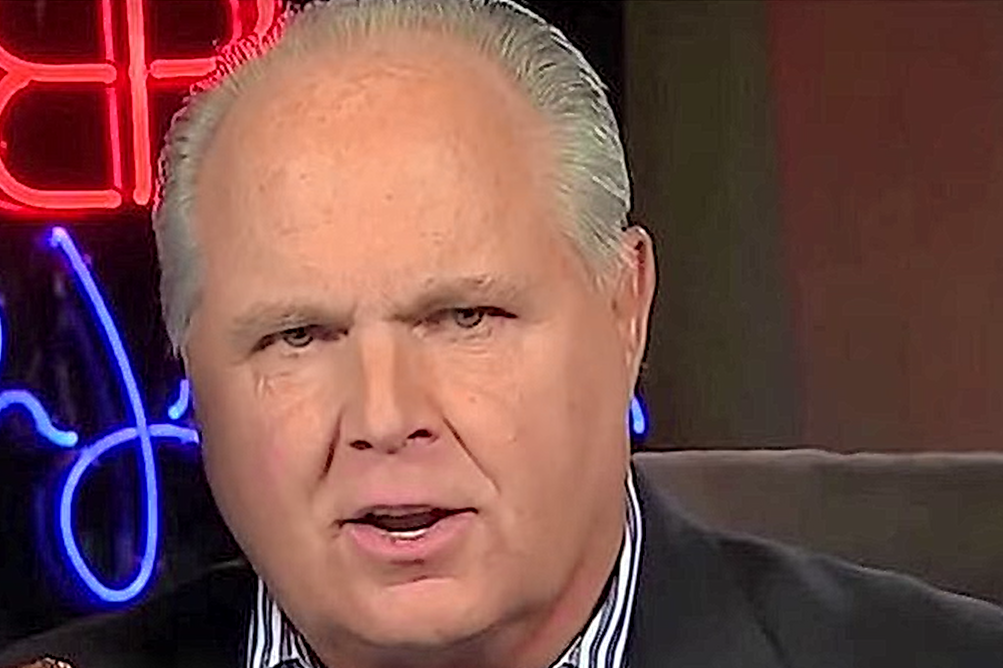 Well, it appears that conservative talk radio host Rush Limbaugh is a Hurricane Irma truther.
During Tuesday's broadcast of The Rush Limbaugh Show, the right-wing pundit decided to provide his own personal analysis as residents in the Caribbean and South Florida are scrambling for safety and supplies as the Category 5 hurricane bears down on them.
"The reason that I am leery of forecasts this far out, folks, is because I see how the system works," Limbaugh noted, adding that this is something you can see in the way "the deep state deals with Trump."
The conservative stalwart went on to claim that meteorologists and an "abundance of people" believe "that man-made climate change is real" and also believed Al Gore when he said hurricanes would be stronger and more abundant than in previous years.
"And, of course, when Harvey hit, it was the first hurricane that had hit in 12 years," he stated. "There haven't been more hurricanes and they're no more dangerous than any others in previous years."
Limbaugh wasn't done, though, as he wanted his audience to know that all of the attention on the dangerous storm was as a way to get people to believe in climate change.
"So there is a desire to advance this climate change agenda, and hurricanes are one of the fastest and best ways to do it," Limbaugh declared. "You can accomplish a lot just by creating fear and panic. You don't even need a hurricane to hit anywhere."
He finished off by claiming that hurricane panic also benefitted retailers and the media, as stores are able to sell large quantities of bottled water and other supplies, and the media gains by getting more viewers who are watching for storm coverage.
Finally, it would seem a bit odd that Limbaugh thinks Hurricane Irma is a left-wing hoax, especially considering how much coverage the Drudge Report gave the storm on Tuesday.
Listen to the clip above, via Media Matters.
[image via screengrab]
—
Follow Justin Baragona on Twitter: @justinbaragona
Have a tip we should know? tips@mediaite.com