Satanists Would Like Their Hobby Lobby Exemption from Anti-Abortion Laws, Please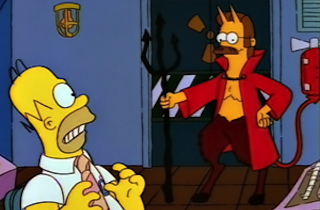 The Satanic Temple sees your Hobby Lobby ruling allowing corporations to opt out of providing certain forms of birth control because they contravene religious beliefs. And it wants in.
In a press release Monday, the New York-based organization said it planned to use the recent Supreme Court decision to argue that its members should be allowed to opt out of so-called informed-consent laws, which require doctors to read state-mandated material to women seeking an abortion — much of it, according to critics, pro-life propaganda.
The Hobby Lobby decision applied specifically to health care plans provided by closely-held corporations, not health procedures obtained independently by members of a religion. But the Temple believes that by allowing corporations to define (and thus not cover) contraceptives as abortifacients, the Supreme Court placed religious exemptions above scientific definitions. And what's good for contraceptives, the Temple argues, should be good for anti-abortion laws.
Per Temple spokesman Lucian Greaves:
"While we feel we have a strong case for an exemption regardless of the Hobby Lobby ruling, the Supreme Court has decided that religious beliefs are so sacrosanct that they can even trump scientific fact. This was made clear when they allowed Hobby Lobby to claim certain contraceptives were abortifacients, when in fact they are not. Because of the respect the Court has given to religious beliefs, and the fact that our our beliefs are based on best available knowledge, we expect that our belief in the illegitimacy of state­ mandated 'informational' material is enough to exempt us, and those who hold our beliefs, from having to receive them."
The Temple has posted on its website a letter women seeking to obtain an abortion can present to their doctors explaining that the informed consent process violates their religious beliefs. (It also comes in t-shirt form.) The Temple added that this "is but the first campaign in a series of Women's Health initiatives The Satanic Temple intend to make public in the near future."
[h/t Raw Story]
[Image via Wikipedia]
——
>> Follow Evan McMurry (@evanmcmurry) on Twitter
Have a tip we should know? tips@mediaite.com