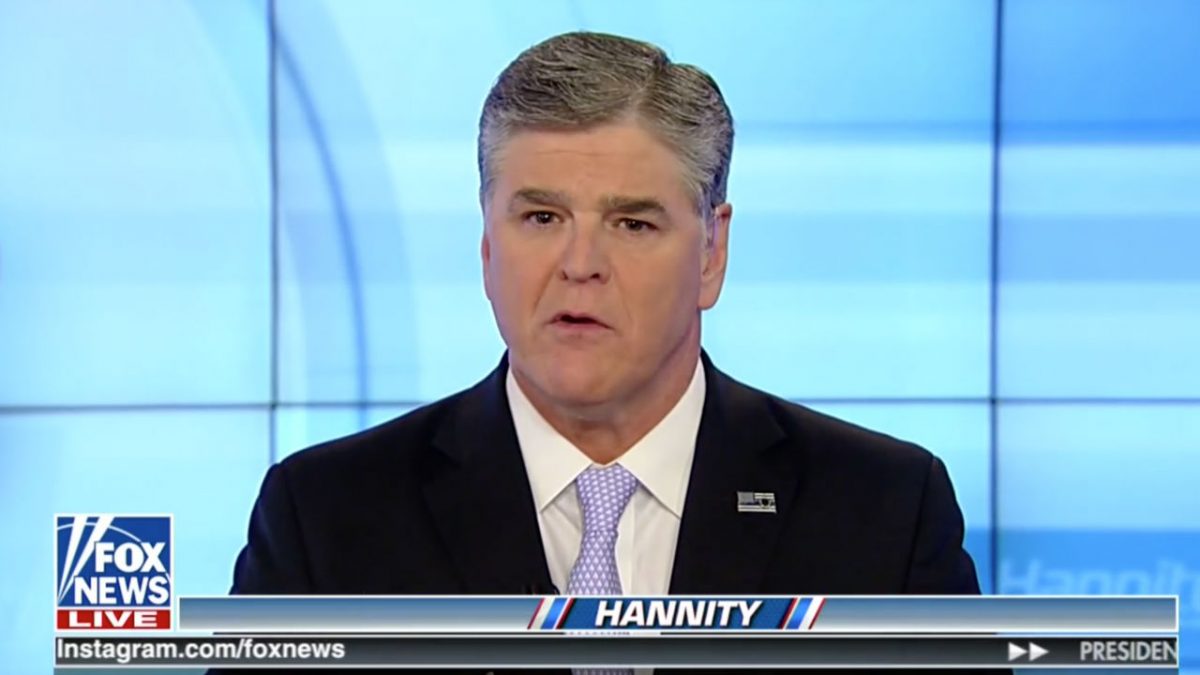 One day after the big Michael Cohen news, there's a new report on his connection to other lawyers closely connected to President Trump.
The Atlantic's Rosie Gray reports today on a cease-and-desist an Oklahoma radio station received after an interview with a woman who claimed the Fox News host made advances on her.
Hannity responded at the time with a firm denial of her claims, saying, "This individual is a serial harasser who has been lying about me for well over a decade. The individual has a history of making provably false statements against me in an effort to slander, smear and besmirch my reputation."
The cease and desist sent to KFAQ last year features two names that might be familiar to you:
On May 25, 2017, KFAQ, a radio station based in Tulsa, Oklahoma, received a cease-and-desist letter signed by two lawyers for Hannity: Victoria Toensing and Jay Alan Sekulow. Toensing's signature sits above her name and that of her husband Joseph E. diGenova, the members of diGenova and Toensing LLP, and she identifies herself as "Counsel for Sean Hannity," according to an image of the signature page obtained by The Atlantic. Sekulow is also identified in the letter page as a "Counsel for Sean Hannity."
Jay Sekulow, of course, is part of President Trump's legal team handling the Russia probe. Victoria Toensing, along with her husband Joe diGenova, were briefly expected to be joining that legal team earlier this year, but they ended up not doing so due to conflicts of interest.
Toensing told The Atlantic she was representing Hannity "at that time," but added, "I've just learned in the press that anybody who is Sean Hannity's lawyer is going to be blasted so I think this phone call is over."
Gray reports that when Hannity was asked for comment, he said "I don't have time for these silly questions" and "sent a text consisting of NewsBusters and Daily Caller links to stories about ethical misconduct in the mainstream media and declined to offer further comment."
After yesterday's news on Cohen, Fox News made clear in a statement this afternoon they are standing by Hannity and "he continues to have our full support."
UPDATE –– 4:51 pm ET: More here:
fwiw, have learned since that Hannity did say Sekulow had "done legal work for me in the past" once last year https://t.co/XMlpr6dO3n

— Rosie Gray (@RosieGray) April 17, 2018
[image via screengrab]
— —
Follow Josh Feldman on Twitter: @feldmaniac
Have a tip we should know? tips@mediaite.com
Josh Feldman - Senior Editor