Secret Service Disputes Allegation That Ronny Jackson Banged on Female Colleague's Door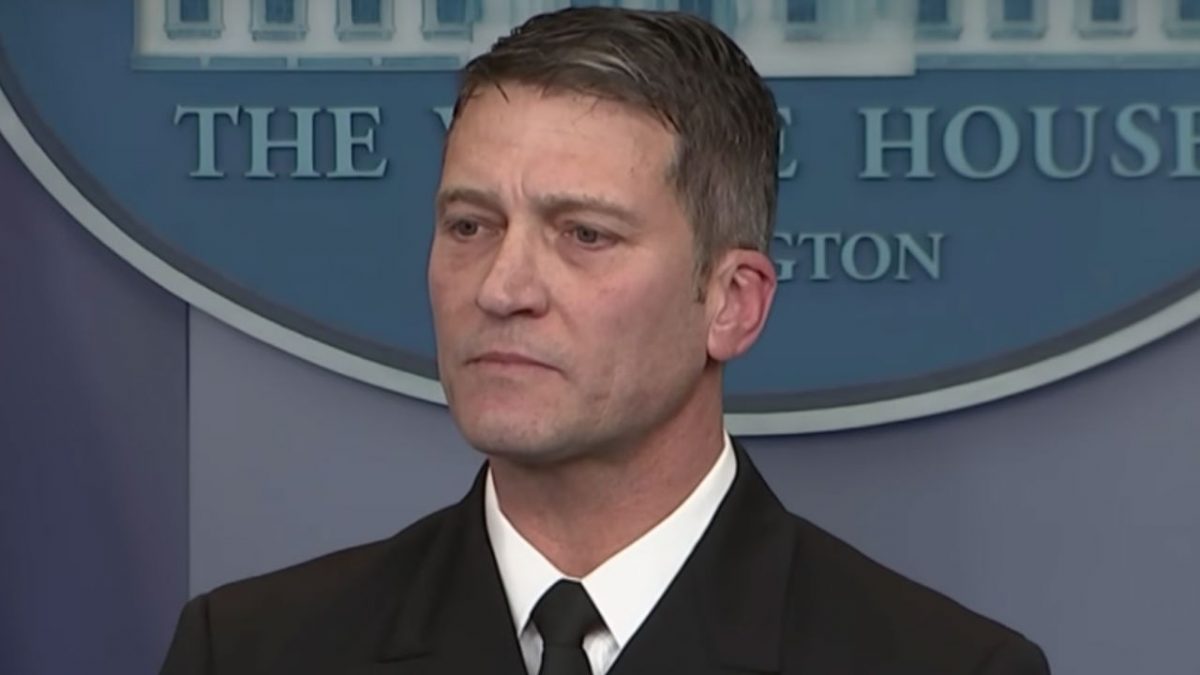 The United States Secret Service has issued a statement disputing the allegation that White House physician Ronny Jackson, President Donald Trump's pick to head the Department of Veterans Affairs before Jackson withdrew his name, drunkenly banged on the door of a female colleague.
CNN reports that on an overseas trip in 2015, Jackson got drunk and very loudly knocked on a female colleague's door. Secret Service agents allegedly had to calm him down so he wouldn't disturb President Barack Obama.
However, the Secret Service says it has no record of such an incident ever occurring.
"Over the last 48 hours, media outlets have alleged that U.S. Secret Service personnel were forced to intervene during a Presidential foreign travel assignment in order to prevent disturbing (former) President Barack Obama," the body said in a statement to ABC News. "The Secret Service has no such record of any incident; specifically, any incident involving Rear Admiral Ronny Jackson."
Additionally, the Secret Service claims that it reviewed internal documents pertaining to President Obama's foreign travel in 2015 and interviewed personnel who went on those trips. They found no evidence that would indicate the events reported actually occurred.
Sen. Jon Tester (D-MN), the top Democrat on the Senate Veterans Affairs Committee who said that Jackson earned the nickname "Candy Man" because of his willingness to disseminate drugs, didn't discuss this incident but said the behavior described is indicative of a worrisome pattern.
"I don't want to get into specifics, but I can tell you there is a pattern of behavior here and several different episodes that would indicate we need to find out what the truth is and get to the bottom of it," Tester told ABC News.
[image via screengrab]
Have a tip we should know? tips@mediaite.com