Sinclair Chairman Defends Scripted Anti-Media Promos as 'Standard Practice in the Industry'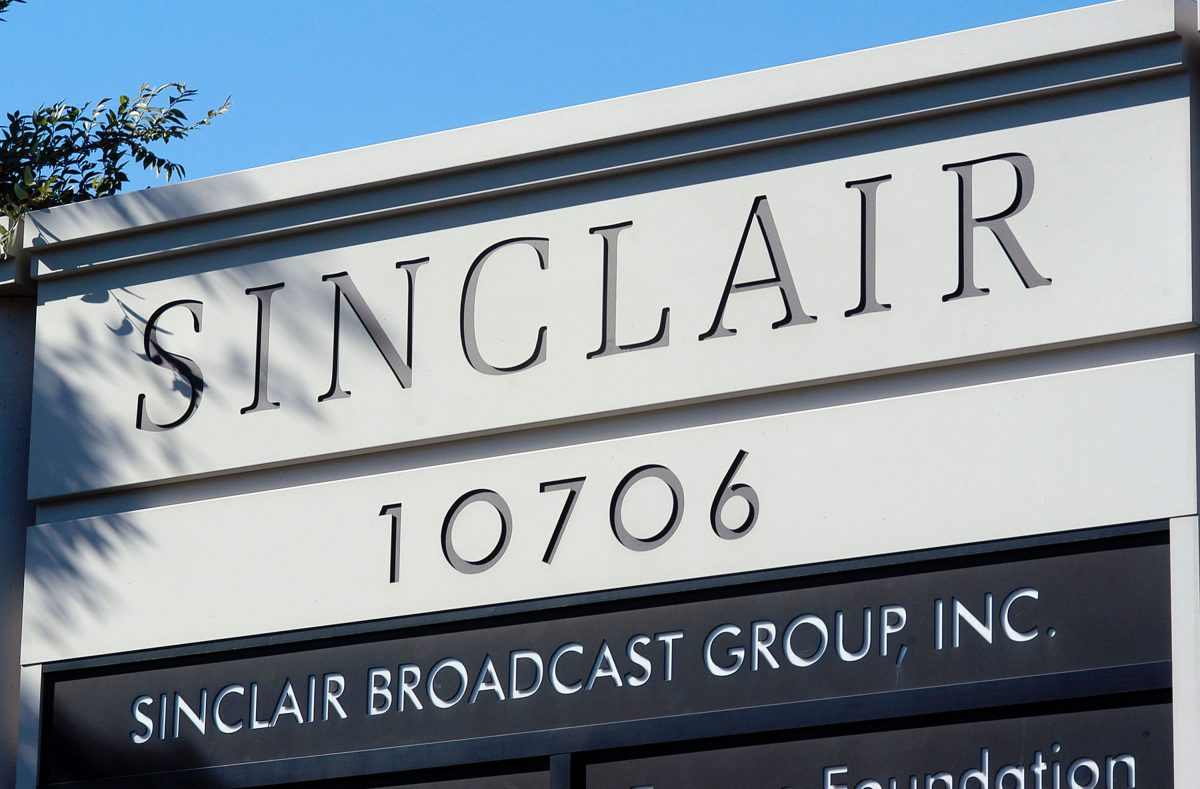 The chairman of Sinclair Broadcast Group is dismissing the public criticism for the company's corporate mandate for their local news stations to promote scripted, anti-media talking points around the country.
David Smith corresponded with The New York Times earlier this week, expressing disbelief over the backlash after Deadspin's compilation video showed anchors acting like corporate drones. Smith argued that "must-run" segments are a "standard practice in the industry," and local networks "do exactly the same promotional things that we do."
"You cant be serious!" Smith said. "Do you understand that as a practical matter every word that comes out of the mouths of network news people is scripted and approved by someone?"
Smith also defended the mandated segment by comparing it to late-night shows that networks air on their local affiliates. Smith also seemed to take a swing at the Times, which might not be terribly surprising since he has referred to print media as left wing "meaningless dribble."
"Not that you would print it, but do you understand that every local TV station is required to 'must run' from its network their content, and they don't own me…That would be all their news programming and other shows such as late-night talk, which is just late-night political so-called comedy."
Many of Sinclair's critics have noted that their scripted package carries water for President Trump's regular slams against the media. Sinclair issued an internal memo where they shrugged off the recent criticism as "misleading" defamation of their journalistic responsibility campaign.
Trump defended Sinclair over the scandal, though Smith wouldn't elaborate on what kind of relationship he has with the president, only saying he doesn't "engage in Twitter, Facebook or other such activities and have not read anything the president has said."
[Image via Getty]
— —
>> Follow Ken Meyer (@KenMeyer91) on Twitter
Have a tip we should know? tips@mediaite.com