Stunning NYT Report: US Intel Found Chinese Spies Are Listening In on Trump Cell Phone Calls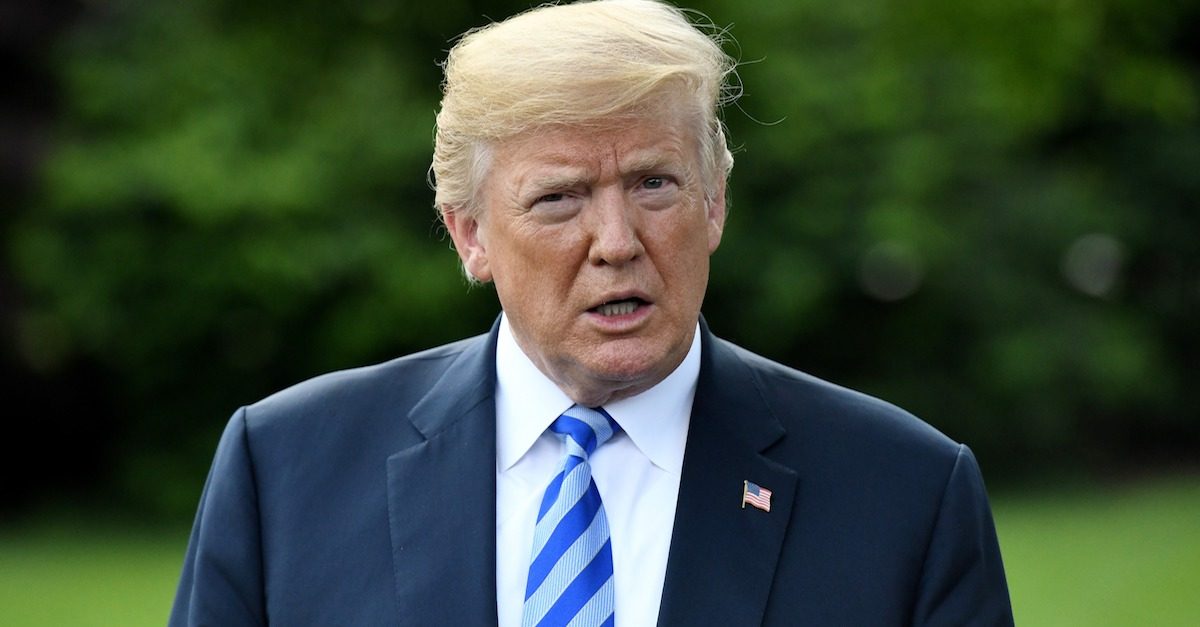 You may remember some previous reporting about security concerns over President Donald Trump's phone habits. Well, a new report from The New York Times reveals some truly stunning information about that.
When President Trump calls old friends on one of his iPhones to gossip, gripe or solicit their latest take on how he is doing, American intelligence reports indicate that Chinese spies are often listening — and putting to use invaluable insights into how to best work the president and affect administration policy, current and former American officials said.
Apparently Trump has bristled so much at aides' concerns that he has "still refused to give up his iPhones" and officials in the White House "say they can only hope he refrains from discussing classified information when he is on them."
And it's not only China listening in––the Times reports US intel agencies have determined the Russians are listening too, though they aren't running "as sophisticated an influence effort as China."
The reasons for China eavesdropping apparently include learning "how Mr. Trump thinks, what arguments tend to sway him and to whom he is inclined to listen."
And in case this didn't all seem ridiculous enough already:
Last year, Mr. Trump's cellphone was left behind in a golf cart at his club in Bedminster, N.J., causing a scramble to locate it, according to two people familiar with what took place.
Just as a reminder, this is from a Politico report this past May:
President Donald Trump uses a White House cellphone that isn't equipped with sophisticated security features designed to shield his communications, according to two senior administration officials — a departure from the practice of his predecessors that potentially exposes him to hacking or surveillance.

The president, who relies on cellphones to reach his friends and millions of Twitter followers, has rebuffed staff efforts to strengthen security around his phone use, according to the administration officials…

While aides have urged the president to swap out the Twitter phone on a monthly basis, Trump has resisted their entreaties, telling them it was "too inconvenient," the same administration official said.
You can read the full report here.
[photo via Getty Images]
Have a tip we should know? tips@mediaite.com
Josh Feldman - Senior Editor