Sylvester Stallone Accused of Forcing a 16-Year-Old Girl Into a Threesome in 1986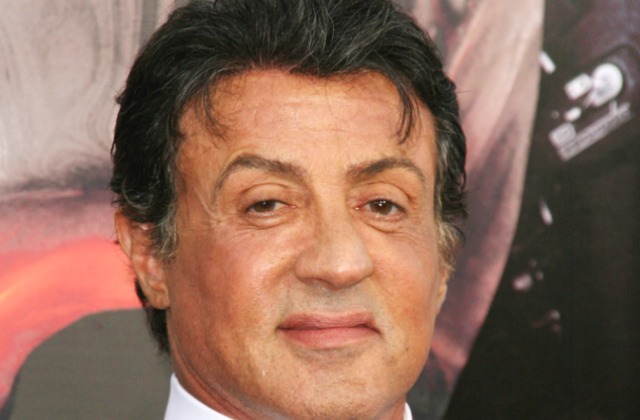 Sylvester Stallone is the latest person out of Hollywood being accused of sexual misconduct.
According to a police report obtained by DailyMail.com, he allegedly forced a 16-year-old fan into a threesome with him and his then-bodyguard Michael De Luca in 1986.
While shooting the film Over the Top in Las Vegas, the accuser says that the Oscar-nominated actor, who was 40 years old at the time, "intimidated" her into having sex with them. He had given her keys to his Las Vegas Hilton hotel room and after they had sex and he encouraged De Luca to join them. She claimed she was "very uncomfortable" with the encounter at the time but felt she had "no choice."
She was forced to give De Luca oral sex, which was followed by penetration, per the police report.
John Samolovitch, a retired Las Vegas metro police department detective sergeant who at the the time was the head of the sexual assault unit, confirmed the police report's authenticity.
After the incident, she said Stallone threatened her and if she said anything, Stallone and De Luca 'would have to beat her head in' as the two of them laughed laughed.
The teen decided not to pursue charges because she was "humiliated and ashamed," as well as "scared."
A spokeswoman for Stallone denied the allegations.
"This is a ridiculous, categorically false story," rep Michelle Bega told TMZ. "No one was ever aware of this story until it was published today, including Mr. Stallone."
Stallone is best known for his work in the 1976 Best Picture winner Rocky and starring in the Rambo and The Expendables franchises. He was recently nominated for Best Supporting Actor as he reprised his role as Rocky Balboa in the 2015 film Creed and appeared in this year's Guardians of the Galaxy sequel.
[image via screengrab]
Have a tip we should know? tips@mediaite.com