Ta-Nehisi Coates Praises Kevin Williamson During Closed-Door Atlantic Meeting: 'Kick-Ass Writer'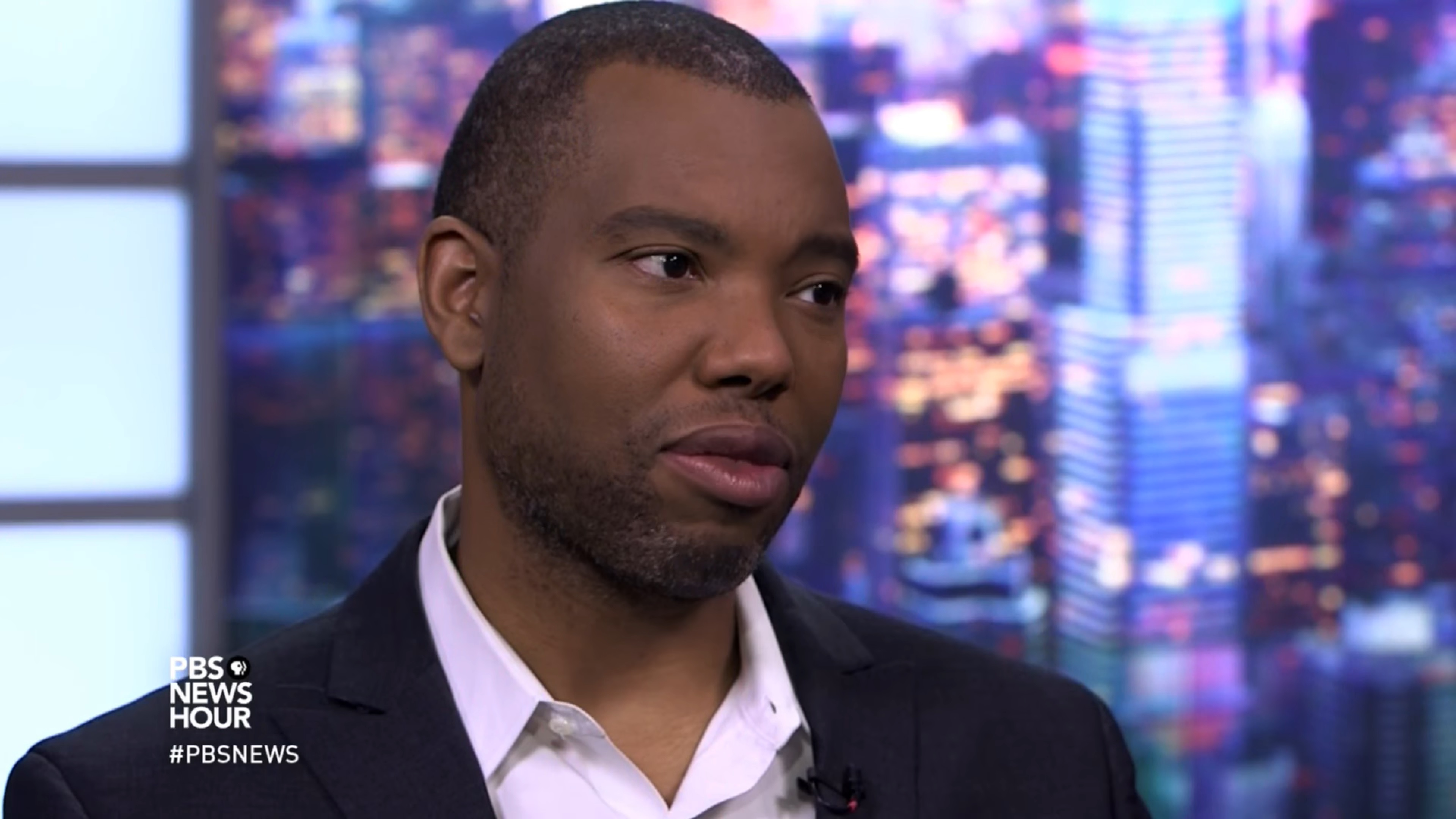 A leaked transcript from a private staff meeting at The Atlantic shows the magazine's standout correspondent, Ta-Nehisi Coates, strongly praised Kevin Williamson, the notorious conservative writer who was hired then fired within two weeks.
The meeting took place on April 6, one day after his dismissal, and the transcript was obtained by The Huffington Post.
Coates, discussing the shakeup with Editor-in-Chief Jeffrey Goldberg during a Q and A session before a room full of staffers, said, "I don't think I was alone in admiration with his craft," adding that "he's a kick-ass writer." However, Coates also noted that he "actually can't say things like that anymore," even if he feels that way.
Williamson, who had been a staff writer for The National Review before being hired by The Atlantic, was terminated for calling for the hanging of women who have abortions, an idea he tweeted in 2014 and repeated in a podcast the same year. While Goldberg appears to have been attempting to push the envelope with the hiring, he re-evaluated the choice once he realized the Williamson's views were more deeply held than the single old tweet suggested.
During his talk with Goldberg, Coates acknowledged that there were a lot of women sitting in the room, and that Williamson wasn't just talking about certain women; he was "talking about them."
"And that's bad," Coates added. "But when I thought about it, if you believe abortion is murder, and you believe in capital punishment, what's the logical conclusion? Is this Kevin himself or is this a broader question? In other words, did Kevin state a specific belief that is outside of the mainstream conservative movement, or did he just follow those conclusions to their natural place? And if he did, you have a much broader problem, I think, in terms of this whole question of actual debate."
To some, the praise may seem odd given that Coates is known for his work reporting on race and politics, along with several books exploring those subjects through his personal experiences and those of this family. Meanwhile, Williamson has received backlash for his writing which certain critics say promotes white supremacy.
Take for example the following excerpt from one of his 2014 pieces in The National Review, which begins with his depiction of a black child, which he likens to rapper Snoop Dogg and then to a primate:
"East St. Louis, Ill. — 'Hey, hey craaaaaacka! Cracka! White devil! F*** you, white devil!' The guy looks remarkably like Snoop Dogg: skinny enough for a Vogue advertisement, lean-faced with a wry expression, long braids. He glances slyly from side to side, making sure his audience is taking all this in, before raising his palms to his clavicles, elbows akimbo, in the universal gesture of primate territorial challenge. Luckily for me, he's more like a three-fifths-scale Snoop Dogg, a few inches shy of four feet high, probably about nine years old, and his mom — I assume she's his mom — is looking at me with an expression that is a complex blend of embarrassment, pity, and amusement, as though to say: 'Kids say the darnedest things, do they not, white devil?' It's not the last challenge like this I'll get here where the sidewalk ends, or the most serious one."
The passage is no doubt explosive in its portrayal of the child and the woman, employing stereotypes and  racially-charged language that operates in a way possibly meant to instigate.
However, Coates' praise for Williamson isn't new. He's openly discussed his appreciation for his work before, while admitting he disagrees with him, too, making the whole matter even more complex.
At the same time, near the beginning of the meeting with Goldberg, Coates recounts the time his wife almost died giving birth to their son, stating, "the notion that she should not have control over a process that almost killed her, I don't think is generous. I just don't — the belief, not how Kevin said it. Now, I wish he would state that more politely. But no, I actually don't think the belief is generous. And you know, again, that's my belief. I'm not saying The Atlantic got to adopt it, but, no, I don't think it's generous at all."
Having adopted the mantra "of no party or clique," The Atlantic's implementation of that concept and its limits remain unclear, but the transcript itself shows the struggle of that decision-making process.
Read it here.
[Image via screengrab]
Follow Amy Russo on Twitter: @amymrusso
Have a tip we should know? tips@mediaite.com