'That Looks Like a Bad Dude': Shocking Footage of Unarmed Black Man Shot by Tulsa Cops is Released
Sadly, the newest case of an unarmed black man shot by law enforcement has surfaced, and the video released by the police department in Tulsa, Oklahoma is incredibly graphic.
It shows the killing of 40-year-old Terence Crutcher, father of four, on Friday night who was stopped in the middle of the road due to a stalled car. Police officers were responding to reports of an abandoned car running with its doors open at 7:36 p.m. local time.
According to police Crutcher refused orders at the scene; footage shows Crutcher walking back towards his car with his hands raised in the air before placing them on the side of his white truck. The fatal shot was fired by a white female officer, Betty Shelby, who is now on paid administrative leave: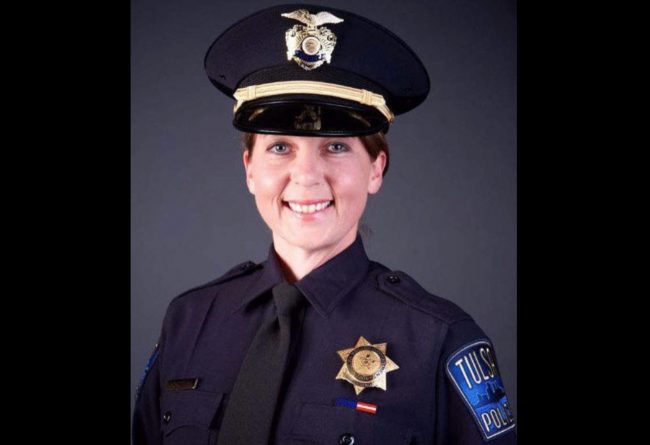 "That looks like a bad dude, too," one officer can be heard saying in the recording. "Probably on something."
Police Chief Chuck Jordan said yesterday, "I'm going to tell you right now, there was no gun on the suspect or in the suspect's vehicle. I want to assure our community and I want to assure all of you and people across the nation watching this: We will achieve justice." The department on Monday released video from the dashcams of three separate police officers, recordings of the dispatch, as well as police helicopter footage.
According to the New York Daily News, the third dashcam reveals a female officer after the shooting shaking and falling to her knees before being comforted by her fellow officers.
Tiffany Crutcher, the twin sister of the slain, urged supporters to avoid violence in their protests Monday. "Let's protest, let's do what we have to do, but let's do it peacefully, so we respect the culture of our family," Crutcher said. Family attorney Damario Solomon-Simmons said that Crutcher, "died on the street by himself in his own blood without any help."
"We saw that Terence did not have any weapon," Solomon-Simmons told reporters. "Terence did not make any sudden movements. We saw that Terence was not being belligerent."
Watch the graphic footage above.
—
J.D. Durkin (@jiveDurkey) is an editorial producer and columnist at Mediaite.
[image via Tulsa PD helicopter screengrab]
Have a tip we should know? tips@mediaite.com