The Independent Gets Caught Deleting Harvey Weinstein Op-Ed in Which He Defended Roman Polanski (UPDATE)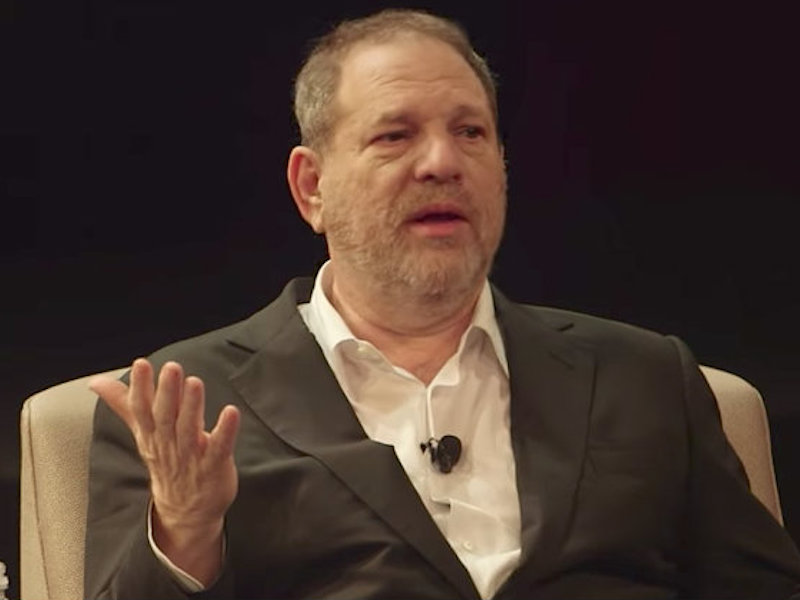 As anyone with a pulse continues to distance themselves from disgraced movie mogul Harvey Weinstein, British website The Independent has found themselves in the middle of a true Internet pickle.
You see, back in 2009, they published an op-ed by the accused serial rapist and sexual harasser. The subject? A full-throated defense of, gulp, Roman Polanski. Weinstein called for the filmmaker, who has repeatedly been accused of sexual misconduct with underage girls, to be allowed re-entry into the United States.
Sure, that's bad, but hindsight is 20/20 and all they had to do was say "hey, look at this dumb thing we published" and move on. Instead, they deleted it, trying to scrub away its very existence.
The computational hive mind of the Internet doesn't really do "delete" and it wasn't long before a Twitter user unearthed the op-ed, bringing it to the attention of New York Magazine contributor Yashar Ali.
In the column, Weinstein seems to even dismiss Polanski's sexual assault of 13-year-old Samantha Gailey, referring to it as a "so-called crime."
"Polanski is a man who cares deeply about his art and its place in this world," Weinstein wrote. "Whatever you think about the so-called crime, Polanski has served his time."
Weinstein, who is facing a spate of sexual assault allegations, helped make a pro-Polanski documentary, saying that it was an "amazing experience to see people weep at the end of it."
He also seemed to suggest that Polanski's 1977 assault of Gailey could be "excusable" because of "the seventies era."
As of this writing, The Independent has not commented on their deletion of the op-ed.
UPDATE 2:25 p.m. EST: The Independent has republished the op-ed, along with an editor's note.
"This article was published some years before allegations of sexual abuse were made against its author. As with many comment pieces, this is not and was not a reflection of The Independent's editorial view."
[image via screengrab]
—
Follow Lawrence Bonk (@sidescrollers) on Twitter
Have a tip we should know? tips@mediaite.com