The Real Boston Globe Story That Exposed Catholic Church Sex Scandal and Inspired Film 'Spotlight'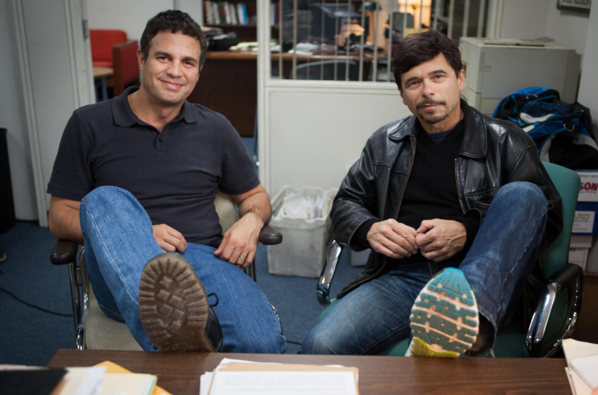 Tomorrow Participant Media is set to release its critically acclaimed film "Spotlight" which details the investigative unraveling of the Catholic Church sex abuse scandals by The Boston Globe. The film stars Mark Ruffalo, Michael Keaton, and Rachel McAdams as the staff who digs to discover the lengths to which the Boston Archdiocese had covered up allegations at the hands of clergy.
The team at The Boston Globe began their efforts in 2001 and on January 6, 2002, the article Church Allowed Abuse by Priest for Years shocked the world, revealing the the sexual misconduct by former priest John J. Geoghan and led to hundreds of follow up pieces. The original article — written by Michael Rezendes with help from reporters Matt Carroll, Sacha Pfeiffer, and editor Walter V. Robinson — delivers the punch in one of its opening lines:
Almost always, his victims were grammar school boys. One was just 4 years old.
The very next day — January 7, 2002 — the same staff published the second part of the story, titled Geoghan Preferred Preying on Poorer Children, writtn by Pfeiffer. The piece opens up with the chilling lines:
The telephone call was urgent.

"There is a crisis," the Rev. Brian M. Flatley, an archdiocesan official, told Dr. Edward Messner, a psychiatrist at Massachusetts General Hospital, on Dec. 30, 1994.

Messner's notes from that day convey the gravity of the situation: "A priest had admitted abusing minors in the past and has been acting out again recently . . . police and the district attorney are involved . . .

The allegations mirror what has come up before."
The Globe's Spotlight Team went on to earn a Pulitzer Prize for Public Service in its investigative work surrounding the ongoing abuse allegations against the Roman Catholic Church.
You can read Part 1 of the original Boston Globe article in its entirety here, and the link to Pfeiffer's second part is here.
[photo credit Spotlight Film LLC featuring Mark Ruffalo and Michael Rezendes]
Have a tip we should know? tips@mediaite.com