'They Should Have Known Better': Gretchen Carlson Talks Roger Ailes' Defenders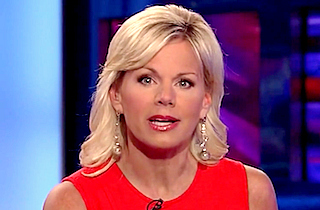 Gretchen Carlson says a huge weight has been lifted off her shoulders in her first full interview since her old boss' resignation.
Roger Ailes resigned as Fox News Chairman & CEO last week following accounts of sexual harassment and an internal investigation. Carlson's claims against Ailes led to the major Fox shake-up, and in a discussion with Washington Post, she said she had no regrets over his resignation, only a sense of "validation."
"I felt angry that it took so long," Carlson said. "It's complicated — there was relief that now I would be believed — and I was happy to a certain extent over that."
Carlson went in to detail about how she focused on her family life after leaving the network, but she also provided insight over what her relationship with Ailes was like. Carlson insisted that Ailes repeatedly asked her for sex, that he threatened to undercut her career if she resisted, and that her lawsuit against him was not because the network fired her back in June.
Multiple female Fox employees spoke out against Ailes during the investigation, and Carlson gave thanks her #StandWithGretchen supporters and to Megyn Kelly for prominently speaking out. Carlson acknowledged that Kelly's statement was particularly risky for her, given the reportedly-tense climate shrouding the network in the wake of Ailes firing.
Carlson did dispute the idea that it was Kelly alone who brought down Ailes, saying, "I appreciated that she told the truth, and I know it was risky," but adding that it was because of "the multitude of women" who came forward that let to Ailes' ousting.
Eventually, the discussion turned to the flip side of the coin, and Carlson was asked about how some of her former colleagues wouldn't hear a word against Ailes. While some Fox hosts were more forceful in their defense of Ailes than others, Carlson said she felt "surprised" and disturbed by their defensiveness.
"Some of them were lawyers. They should have known better, so I was surprised," Carlson said. "It was like, 'Wow, you have no idea what you're talking about. But I was at Fox a long time. I know how it works. You could sense that it all was orchestrated."
The Ailes scandal has seemingly left the network in a state of inner turmoil at the moment, and his resignation might have major ripple effects due to the the might of Fox's media empire.
[Image via screengrab]
— —
>> Follow Ken Meyer (@KenMeyer91) on Twitter
Have a tip we should know? tips@mediaite.com