'This is Freaking Nixonian': Reporter Blasts Omarosa for Sharing Recording of Heated Exchange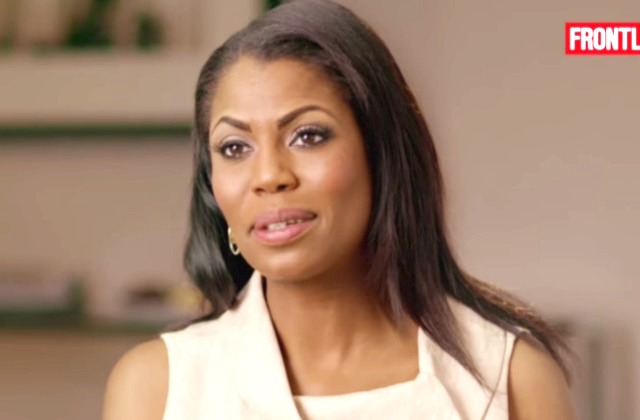 In the aftermath of reporter April Ryan accusing White House communications official Omarosa Manigault of threatening her while also claiming she had "dossiers" on Ryan and other reporters, Manigault has shared taped portions of their exchange with journalists.
Manigault, a former reality show star, has said that an unnamed colleague of hers recorded the conversation between her and Ryan, which occurred last week in the White House. According to Ryan's account of the encounter, Omarosa attempted to "physically intimidate" her while explaining that she was collecting compromising information on the White House correspondent.
However, Manigault told WaPo that it was actually Ryan who was the bully in the confrontation:
"She came in [to the White House press-staff area] hot," hurling insults at her, Manigault said. "She came in with an attitude. For her to characterize me as the bully — I'm so glad we have this tape … because it's 'liar, liar, pants on fire'" in Ryan's case, Manigault said.
Several reporters, including Fox News' John Roberts, have listened to portions of the tape. Roberts said the parts he heard included "terse words and accusations," but it didn't really "amount to a confrontation." He also noted that he didn't hear the word "dossier."
In response to the recording and sharing of a tape that was made without her knowledge, Ryan compared it to the era of Richard Nixon.
Ryan said she was not aware that her run-in with Manigault last week was recorded. "I didn't know she was taping it," she said. "This is about her trying to smear my name. This is freaking Nixonian."
Ryan further noted that Omarosa only shared selected pieces of the conversation with reporters because she wants to "spin it like a catfight" and that it is "about her smearing me."
The Washington Post spoke to several veteran White House journalists and they explained that while it is somewhat common for officials to record interviews it is "unheard of to do so without a reporter's prior knowledge."
In the past, Manigault has said that every critic of President Donald Trump "will have to bow down to" him. On Election Night, she pointed out that Trump is "keeping a list" of Republicans who voted against him.
[image via screengrab]
——
Follow Justin Baragona on Twitter: @justinbaragona
Have a tip we should know? [email protected]