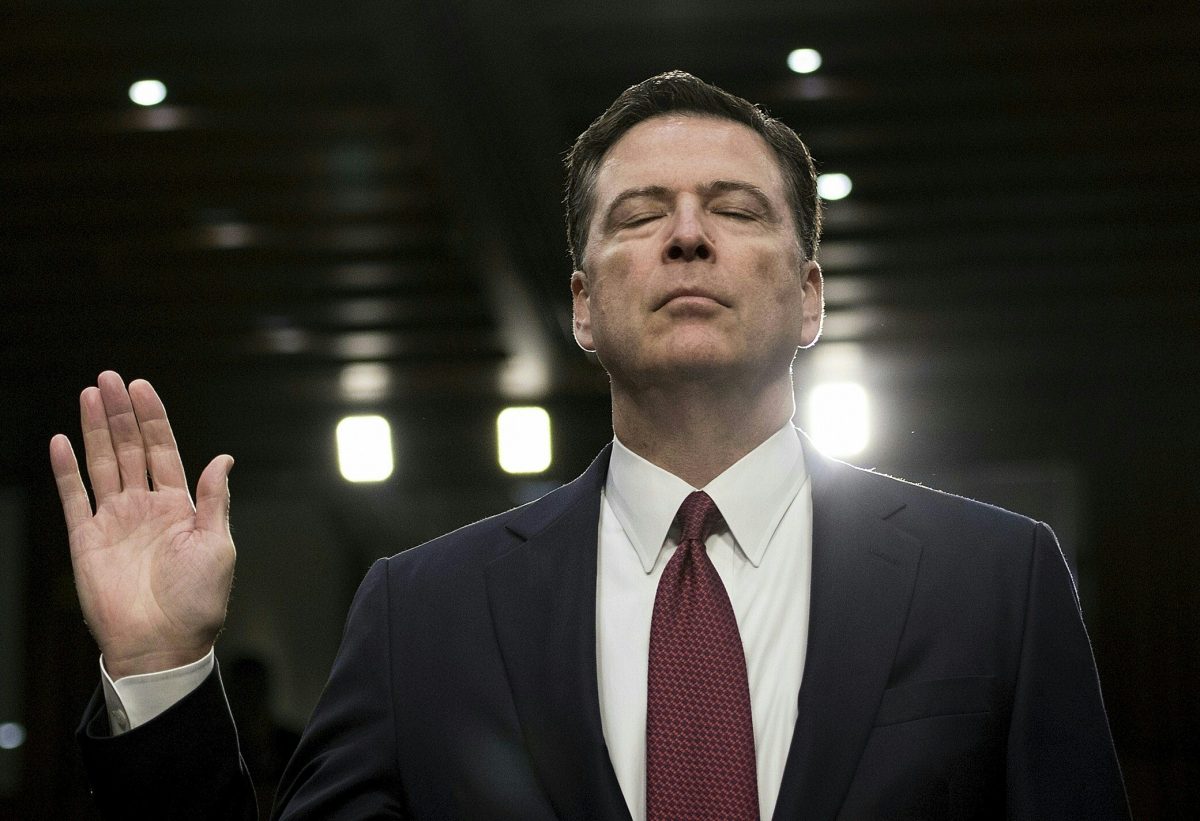 Due to his firing, ex-FBI director James Comey was forced to pivot from making a living aggressively spying on Muslims, approving the torture of suspects, and targeting Black Lives Matter, to selling books and tour tickets to the always-eager neoliberal crowd.
This new chapter in the #Resistance icon's life involves making millions of dollars peddling his new book, A Higher Loyalty: Truth, Lies, and Leadership. The New York Post reports Comey's work is already a bestseller via pre-orders — which are sales on top of the $2 million deal he signed with publisher Flatiron last year.
Despite the Hillary Clinton campaign claiming he gave the election to Donald Trump and the Trump crowd hating him for not recommending legal action over the Clinton email scandal, Comey has still manged to reach a rock star-esque popularity, and he plans on using his new found fame to embark on a book tour that will hit 10 cities, all while he appears on the major networks for promo hits.
However, if you belong in the aforementioned neoliberal crowd excited to read about Comey's life spying on and terrorizing Americans, or if you just want to heckle the man for his role in expanding the massive US surveillance state, good luck. Tickets with an at-most $95 face value are already going for as much as $850 on resale shops.
This means that Comey's speaking gigs are almost as popular as the musical Hamilton, since resale tickets for the performance during its peak run went for $750-$1300 on average.
[photo via Brendan Smialowski/AFP/Getty Images]
Follow the author on Twitter (@calebecarma).
Have a tip we should know? tips@mediaite.com