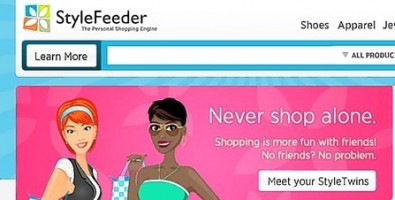 In an attempt to diversify in order to combat shrinking advertising revenue, Time Inc. has purchased the e-commerce site StyleFeeder, according to the Wall Street Journal. First it was wine clubs, and now personal shopping online, as publishers scramble to pad their bottom line with extracurricular acquisitions and tie-ins.
StyleFeeder, a site designed to recommend which products to purchase based on previous browsing and buying, will partner with InStyle, according to the Journal, along with titles like Essence, to provide a foray into retail for the struggling publisher Time Inc.
"Advertising will always be our core, and our primary revenue stream online, but that growth is slowing," said Fran Hauser, who oversees digital strategy for a group of Time Inc. magazines including People, InStyle and Entertainment Weekly. "Our editors are generating significant consumer demand for products in the retail market. And what StyleFeeder allows us to do is share in that value creation."
The price of the purchase is rumored as "well into eight figures."
All told, the deal is disheartening in so far as it reveals a lack of faith in a floundering business model that many hope may be tweaked back into relevance. A company as large as Time Inc. turning away from content toward retail indicates that might be a decreasingly likely business scenario. On the other hand, independent brands like Vice magazine have exemplified a successful publishing model in a time of economic mayhem by embracing in-house advertising and working directly with brands. So maybe Time Inc. is just catching up.
Have a tip we should know? tips@mediaite.com