Trouble in Pornadise: Stormy Daniels Tells Daily Beast That Avenatti Sued Trump Against Her Wishes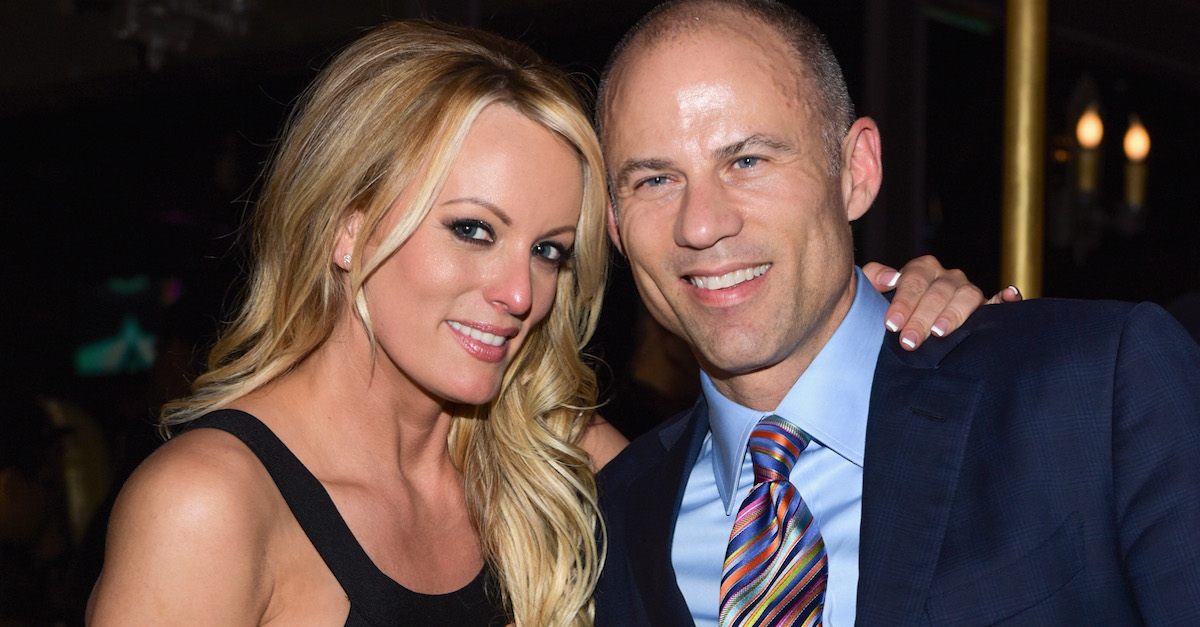 Lawyer Michael Avenatti, who has recently been referred to the DOJ by Congress for criminal investigation, isn't keeping his most famous client, porn star Stormy Daniels, in the loop it seems. In fact, she suggests, he's taking advantage of her name and story.
A report in the Daily Beast on Wednesday includes detailed grievances from Daniels, who says that Avenatti is suing President Donald Trump on her behalf but against her wishes, as well as fundraising online in her name without consulting or even notifying her.
"For months I've asked Michael Avenatti to give me accounting information about the fund my supporters so generously donated to for my safety and legal defense," she said in a statement to Daily Beast. "He has repeatedly ignored those requests."
She said that after demanding repeatedly he provide her an account of how the money from those supporters has been spent, he not only ignored her but started yet another crowdfunding campaign, "without my permission or even my knowledge" she said.
"He has spoken on my behalf without my approval," she said, among a list of many grievances. "He filed a defamation case against Donald Trump against my wishes. He repeatedly refused to tell me how my legal defense fund was being spent."
The lengthy statement is reprinted in full at the Daily Beast.
There is question of whether the two will continue working together going forward. "I haven't decided yet what to do about legal representation," she said.
Avenatti, for his part, insists that most of the money raised has gone to Daniel's many expenses, including security. But if he did file the lawsuit on her behalf without her consent, he could face problems, according to the New York University Law School professor cited in the article.
The defamation suit was dismissed by a federal judge in October. Michael Cohen, Trump's former personal attorney, has admitted in court to making illegal payments in regard to the covering up of Stormy Daniels' alleged past affair with Trump.
Avenatti is facing other legal issues, as well, including an accusation of domestic abuse by his girlfriend of over a year, and was arrested earlier this month on that matter.
[Featured photo by Tara Ziemba/Getty Images]
—
Follow Caleb Howe (@CalebHowe) on Twitter
Have a tip we should know? tips@mediaite.com