Trump Admin Denies Report Saying They Planned to Deploy National Guard to Round Up Immigrants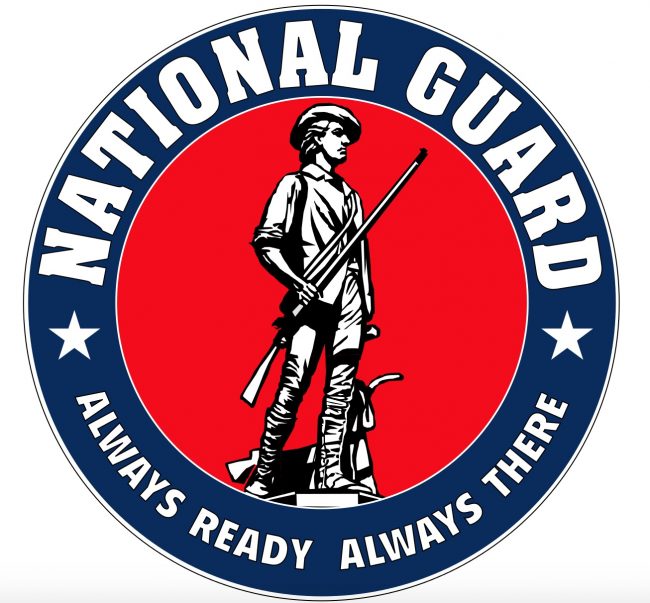 As Immigration and Customs Enforcement launches new raids of undocumented immigrants throughout the country, the government is denying a report suggesting that President Trump thought about mobilizing up to 100,000 National Guardsmen to round up undocumented immigrants.
A draft memo obtained by The Associated Press suggests that the White House was looking to bolster immigration enforcement in 11 different states. Participating troops would reportedly be authorized to conduct searches, arrest any undocumented immigrants they find, and "perform the functions of an immigration officer in relation to the investigation, apprehension and detention of aliens in the United States."
State governors would still get to choose whether to have their guard troops participate, and if they do, they would remain under state control.
The memo was reportedly written by Secretary John Kelly, though neither the Department of Homeland Security (DHS) nor the White House responded when the AP first asked them for comment. Shortly after the draft was published this morning, Press Secretary Sean Spicer and White House spokesman Michael Short denied that the report was true:
Not true. 100% false https://t.co/EkTMKzhHPs

— Sean Spicer (@PressSec) February 17, 2017
Not true. https://t.co/T8rA87kJaU

— Michael C. Short (@MCShort45) February 17, 2017
The DHS has offered a response as well:
A DHS official says memo was "a very early, pre decisional draft… and was never seriously considered by the Department"

— Dorey Scheimer (@DoreyScheimer) February 17, 2017
Law enforcement official tells @jacqklimas the memo referenced by AP "was a very early, pre-decisional draft that never made it to [Kelly]."

— Gabby Morrongiello (@gabriellahope_) February 17, 2017
Immigration has been one of the highlights of the Trump agenda, and the DHS has told NBC that they will soon announce new details about POTUS' executive orders on the subject. Trump has promised to strictly enforce immigration laws, and in the past, he has flirted with the idea of a "deportation force" for removing undocumented immigrants from the country.
[image via Wikimedia]
— —
>> Follow Ken Meyer (@KenMeyer91) on Twitter
Have a tip we should know? tips@mediaite.com