Trump Chooses Deputy Transportation Secretary Jeff Rosen to Replace Rod Rosenstein as Deputy Attorney General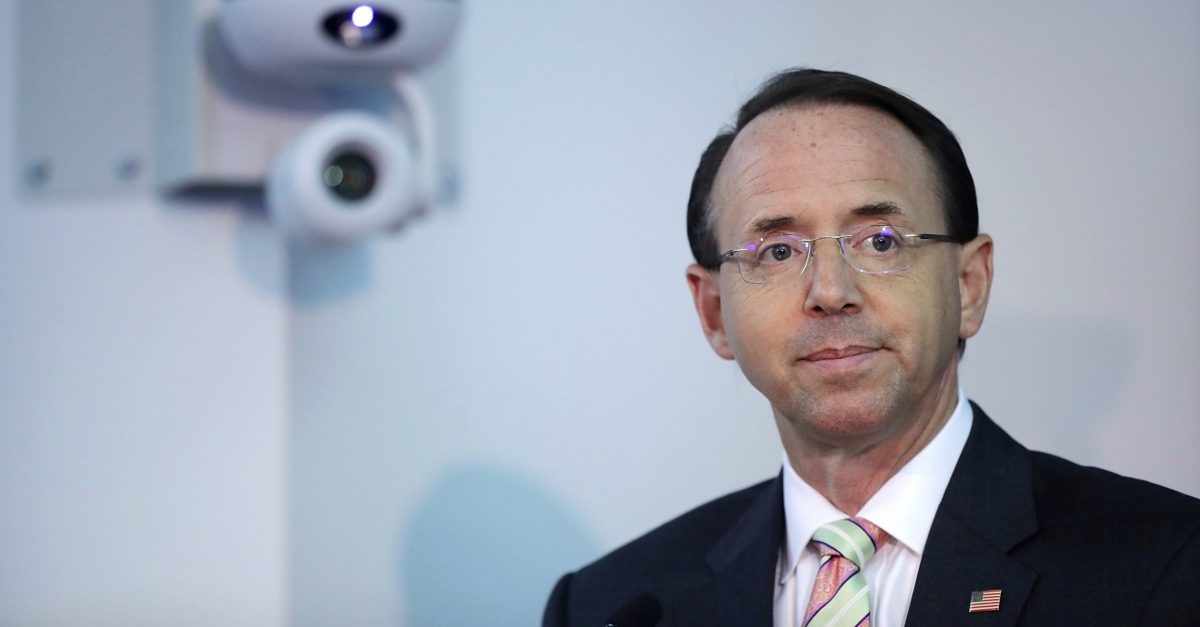 President Donald Trump is expected to nominate Jeff Rosen to replace Deputy Attorney General Rod Rosestein.
"Jeffrey Rosen is a distinguished lawyer who has served at the highest levels of government and the private sector," newly confirmed Attorney General William Barr announced in a statement released tonight. "As an attorney, he has more than 35 years' experience litigating complex matters in state and federal courts across the country, including as a partner at Kirkland & Ellis. He supervised more than 400 attorneys while serving as General Counsel at the Department of Transportation and also served as General Counsel and Senior Policy Advisor at the White House Office of Management and Budget."
He continued:
"[Rosen] currently serves as Deputy Secretary of Transportation, where he leads 50,000 employees. His years of outstanding legal and management experience make him an excellent choice to succeed Deputy Attorney General Rod Rosenstein, who has served the Department of Justice over many years with dedication and distinction."
If confirmed, Rosen will replace Rosenstein after two long years of attacks from Trump, who routinely slammed how the outgoing deputy attorney general handled the Russia probe. Recently, he accused Rosenstein of conspiring to break the law with other top law enforcement officials in regards to plans to remove the president using the 25th Amendment.
Wow, so many lies by now disgraced acting FBI Director Andrew McCabe. He was fired for lying, and now his story gets even more deranged. He and Rod Rosenstein, who was hired by Jeff Sessions (another beauty), look like they were planning a very illegal act, and got caught…..

— Donald J. Trump (@realDonaldTrump) February 18, 2019
[image via Chip Somodevilla/Getty Images]
Have a tip we should know? tips@mediaite.com