Trump Defends EPA Chief Scott Pruitt's Security Expenses, Cheap Rent: It Was 'About Market Rate'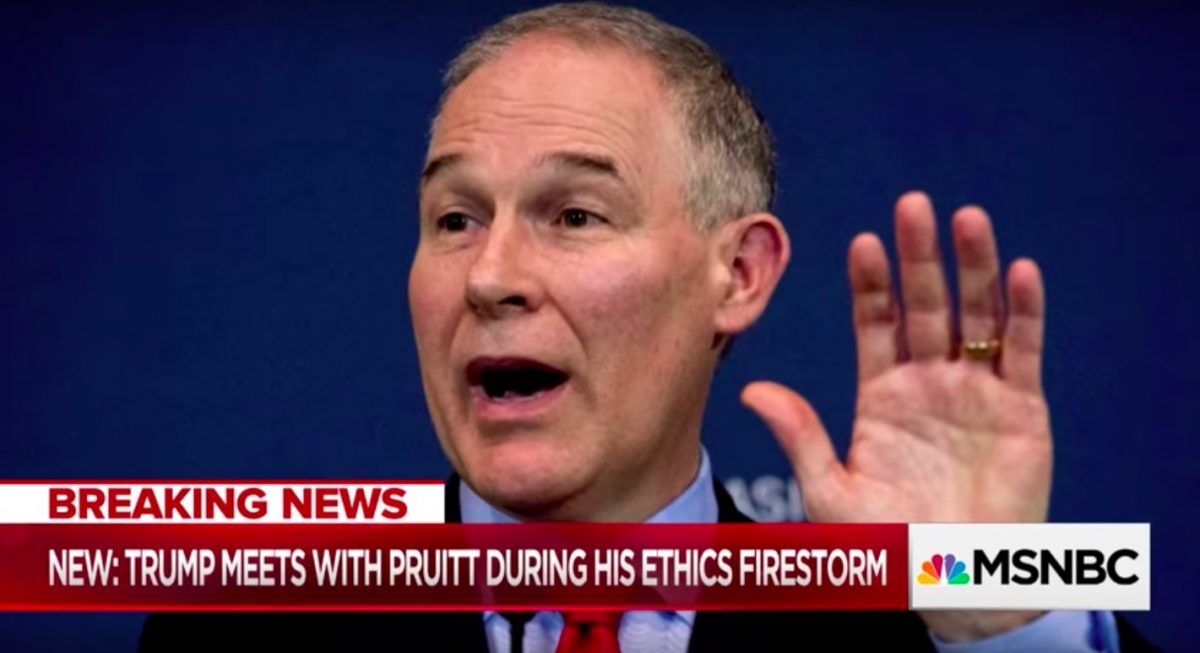 President Donald Trump sent out a tweet of support on Saturday night for his currently most-embattled Cabinet appointee, Environmental Protection Agency chief Scott Pruitt.
The head of the federal agency has suffered an avalanche of reported scandals over his living situation in Washington — he paid $50 a night to live in a ritzy apartment owned by a couple of lobbyists —, an excessive amount of security following him on trips to Disney and dinners, side-lining those in his department who question his management and finances and providing raises to those he's friendly with.
But none of that seemed to be a great deal of concern for the president, who wrote Saturday, "While Security spending was somewhat more than his predecessor, Scott Pruitt has received death threats because of his bold actions at EPA. Record clean Air & Water while saving USA Billions of Dollars."
"Rent was about market rate, travel expenses OK," the president continued. "Scott is doing a great job!"
Trump echoed sentiments Pruitt has expressed in a number of recent interviews defending his living situation when moving to the capital last year. The EPA chief said an internal ethics team approved the arrangement and said the $50 nightly fee was considered "market rate" in D.C. That, of course, is nowhere near accurate — especially in the lavish styled condominium Pruitt was living in before he was reportedly kicked out for overstaying his welcome.
Yes, Pruitt's former lobbyist landlords changed the locks on him, and yet he still gets a seat in Trump's Cabinet — and a strong defense from the president.
[image via screengrab]
—
Follow Chris Riotta (@ChrisRiotta) on Twitter
Have a tip we should know? tips@mediaite.com