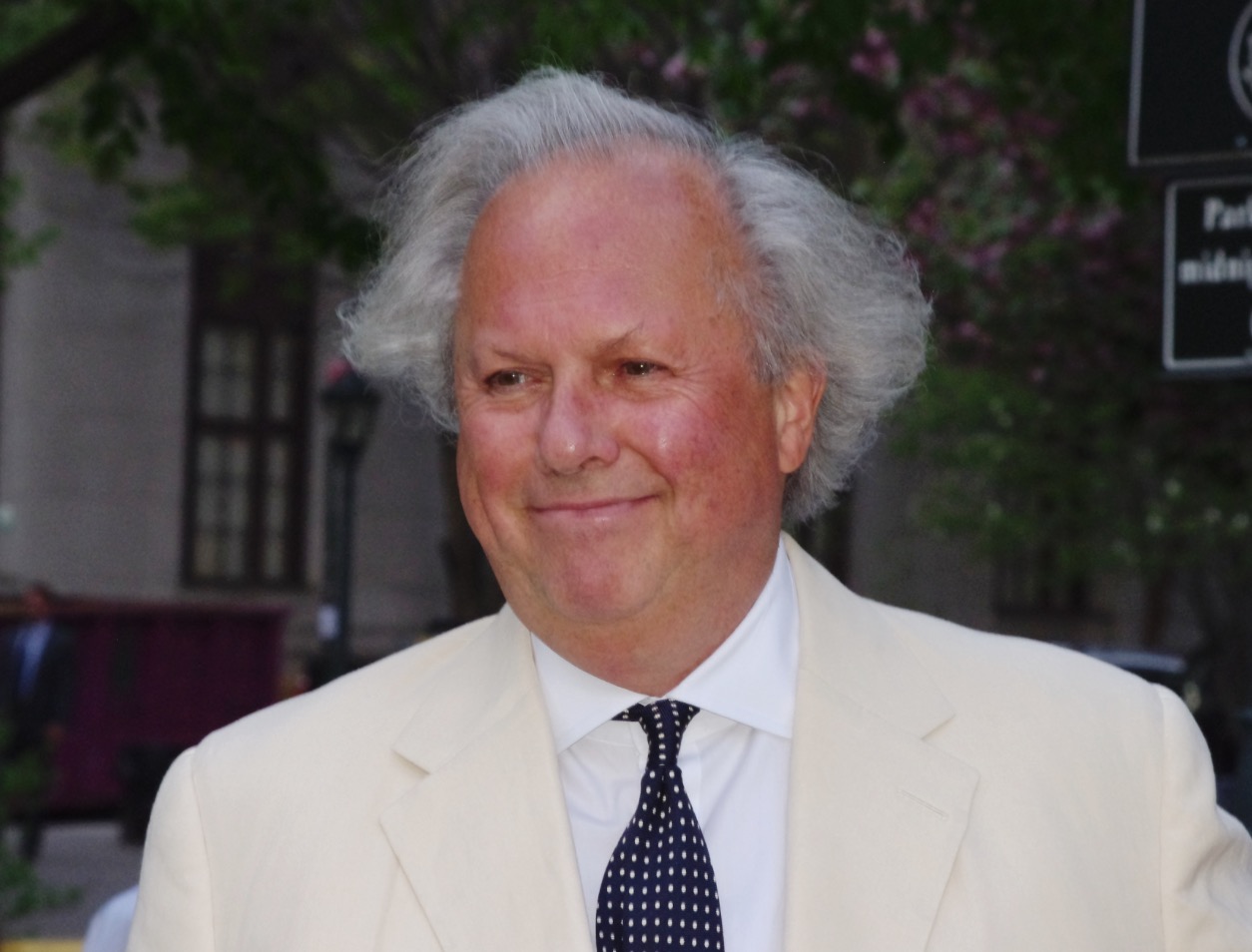 After 25 years as Editor-in-Chief of Vanity Fair, Graydon Carter will step down from the magazine at the end of the year.
"I want to leave while the magazine is on top," Carter said in an interview with New York Times. "I want to leave while it's in vibrant shape, both in the digital realm and the print realm. And I wanted to have a third act — and I thought, time is precious."
Carter succeeded Tina Brown in 1992. His 25 year-stint atop the masthead resulted in a major shift Vanity Fair's coverage of politics, the media, and celebrity figures.
It is unclear who will replace Carter, though Adam Moss of New York Magazine and Janice Min of The Hollywood Reporter are considered viable possibilities — per the Times report.
Industry observers would know Carter is one of Donald Trump's least favorite people in the media. Their mutual animosity dates back long before the 2016 election. Carter called Trump as "short-fingered vulgarian" in Spy Magazine during the 1980s, which prompted Trump to respond by sending Carter an image of his hands.
The two went on to jab each other throughout the years, and of course, Carter was included in Trump's regular slams against the media throughout his political rise.
Rumor has it that the grubby head of failing @VanityFair Magazine, "Sloppy" Graydon Carter, is going to be fired or replaced very soon?

— Donald J. Trump (@realDonaldTrump) October 16, 2015
Has anyone looked at the really poor numbers of @VanityFair Magazine. Way down, big trouble, dead! Graydon Carter, no talent, will be out!

— Donald J. Trump (@realDonaldTrump) December 15, 2016
Carter, for his part, told the Times he has a wall in his office that features every single negative thing Trump has ever tweeted about him.
"He's tweeted about me 42 times, all in the negative," said Carter. "So I blew up all the tweets and I framed them all. They're all on a wall — this is the only wall Trump's built — outside my office. There's a space left for one more tweet to complete the bottom line. So if he does, I'm just going to call our framer, and say we need one more."
[Image via Wikimedia / David Shankbone]
— —
>> Follow Ken Meyer (@KenMeyer91) on Twitter
Have a tip we should know? tips@mediaite.com