Trump Reportedly 'Personally Dictated' Don Jr.'s Misleading Statement on Russian Lawyer Meeting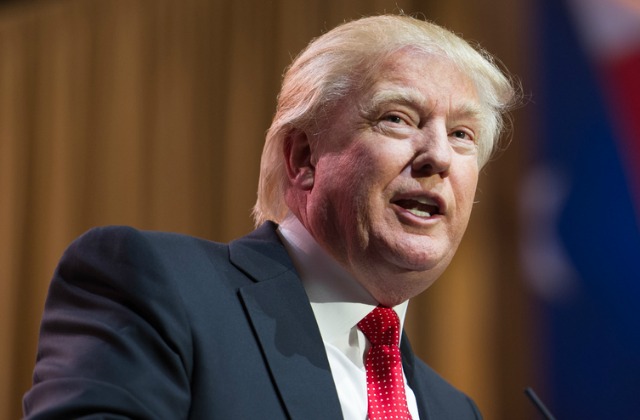 Last month, when the news first broke about Donald Trump Jr.'s meeting with a Russian lawyer, Trump Jr. put out the following statement:
"It was a short introductory meeting. I asked Jared and Paul to stop by. We primarily discussed a program about the adoption of Russian children that was active and popular with American families years ago and was since ended by the Russian government, but it was not a campaign issue at that time and there was no follow-up…I was asked to attend the meeting by an acquaintance, but was not told the name of the person I would be meeting with beforehand."
He issued multiple statements after that one, and then he tweeted out his emails showing that he was offered dirt on Hillary Clinton.
Tonight, the Washington Post is reporting that President Trump himself "personally dictated" the initial statement after leaving the G-20 Summit:T
The strategy, the advisers agreed, should be for Donald Trump Jr. to release a statement to get ahead of the story. They wanted to be truthful, so their account couldn't be repudiated later if the full details emerged.

But within hours, at the president's direction, the plan changed.

Flying home from Germany on July 8 aboard Air Force One, Trump personally dictated a statement in which Trump Jr. said he and the Russian lawyer had "primarily discussed a program about the adoption of Russian children" when they met in June 2016, according to multiple people with knowledge of the deliberations. The statement, issued to the New York Times as it prepared a story, emphasized that the subject of the meeting was "not a campaign issue at the time."
Trump reportedly dictated the statement to Hope Hicks, who was "sharing edits between the two men."
The Post reports that "advisers to Trump and his family" are worried that "any indication that Trump was seeking to hide information about contacts between his campaign and Russians almost inevitably would draw additional scrutiny from Mueller."
Jay Sekulow, a member of the President's legal team, responded in a statement: "Apart from being of no consequence, the characterizations are misinformed, inaccurate, and not pertinent."
[image via Christopher Halloran / Shutterstock.com]
— —
Follow Josh Feldman on Twitter: @feldmaniac
Have a tip we should know? tips@mediaite.com
Josh Feldman - Senior Editor