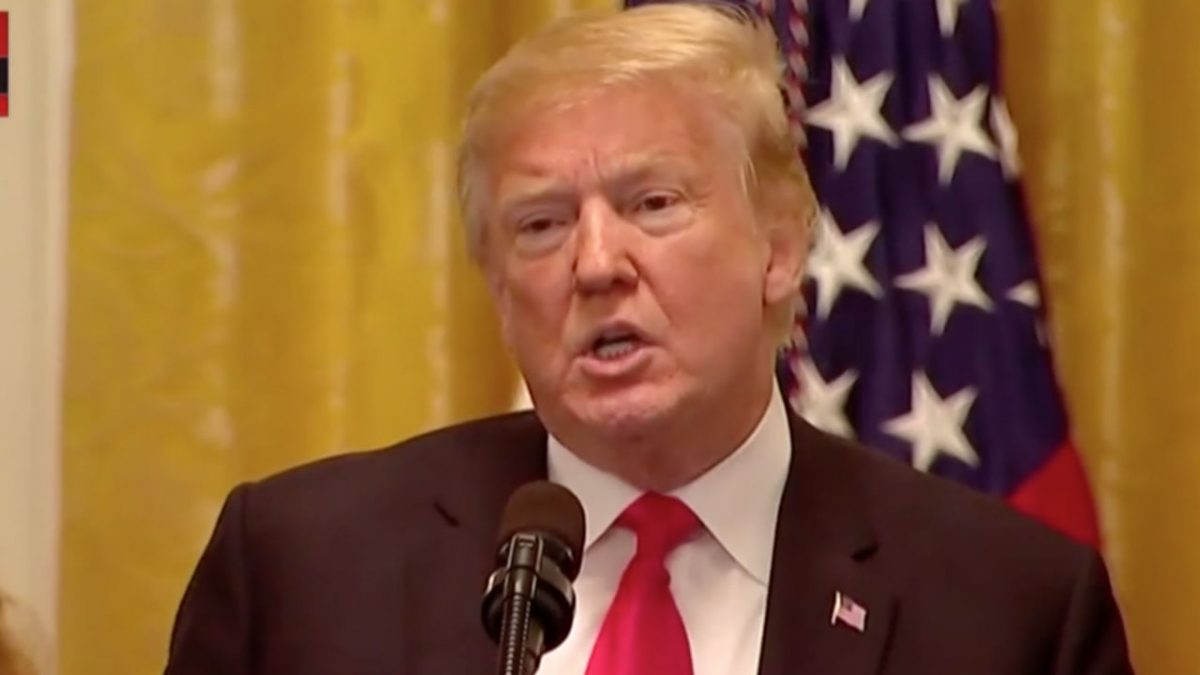 Ten days after Donald Trump promised to accept responsibility for a government shutdown, he's now saying Democrats will be the ones to blame for it.
The government will go into shutdown tonight if the president and Congress fail to agree on a spending bill that will keep the government running through 2019. Trump spent his Friday morning blasting Democrats for refusing to support the allocation of funds for his Southern border wall, and in his latest tweet, he topped things off by proclaiming "The Democrats now own the shutdown!"
The Democrats now own the shutdown!

— Donald J. Trump (@realDonaldTrump) December 21, 2018
This is quite a departure from last week when Trump had his explosive meeting with Senate Minority Leader Chuck Schumer (D-NY) and House Minority Leader Nancy Pelosi (D-CA). It was during that meeting when Trump vowed to accept the mantle by saying "I am proud to shut down the government for border security…I will be the one to shut it down, I'm not going to blame you for it."
Obviously, political observers have noticed this and are collectively shaking their heads:
the master of branding does it again

— Philip Bump (@pbump) December 21, 2018
What's funnier: how incredibly stupid Trump thinks his supporters are or the fact that he's right? https://t.co/WAjcXLFCsz

— Jon Bershad (@JonBershad) December 21, 2018
Trump admitted live and on TV that he owned the shutdown. How can Democrats own it anyway? For now, Republicans control all of Congress and the presidency.

— Adam Best (@adamcbest) December 21, 2018
LOL he sat in the Oval Office a week ago and said he was happy to own the shutdown. https://t.co/dWHeZkSUBU

— Matt Fuller (@MEPFuller) December 21, 2018
Starting the moment he told Schumer he would own the shutdown, this was the most predictable tweet he coulda sent https://t.co/QJRPmONhjB

— Asawin Suebsaeng (@swin24) December 21, 2018
God, it feels like just ten days ago when Trump said he's be proud to own the shutdown. https://t.co/I19NDxpT55

— Sam Stein (@samstein) December 21, 2018
From Mediaite's Colby Hall.
I guess these AREN'T the droids I'm looking for. https://t.co/UFNB9HoxoY

— Colby Hall (@colbyhall) December 21, 2018
[Image via screengrab]
— —
>> Follow Ken Meyer (@KenMeyer91) on Twitter
Have a tip we should know? tips@mediaite.com