Trump Reportedly Promised A Gold Star Father $25,000, But Never Sent The Money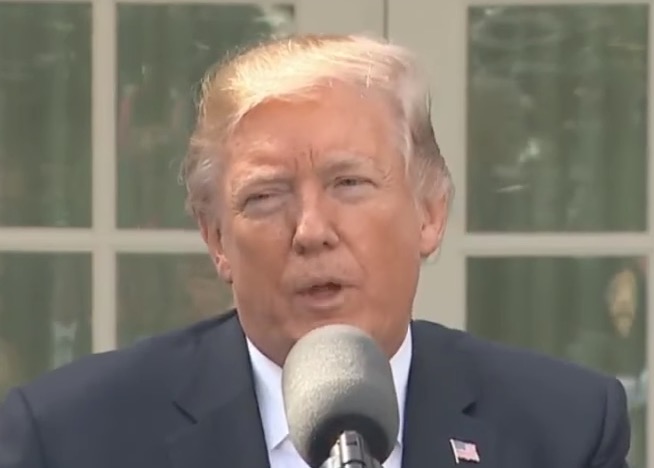 President Donald Trump offered $25,000 to a grieving Gold Star father in a phone call, but apparently never sent the cash, according to a new Washington Post report.
The Post reported Wednesday that Trump "offered him $25,000 and said he would direct his staff to establish an online fundraiser for the family," but according to the grieving father, "neither happened."
From the Post:
Chris Baldridge, the father of Army Cpl. Dillon Baldridge, told The Washington Post that Trump called him at his home in Zebulon, N.C., a few weeks after his 22-year-old son and two fellow soldiers were gunned down by an Afghan police officer in a suspected insider attack June 10. Their phone conversation lasted about 15 minutes, Baldridge said, and centered for a time on the father's struggle with the manner in which his son was killed.
Baldridge reportedly told Trump about his family's financial struggles, and the president made a stunning gesture:
"He said, 'I'm going to write you a check out of my personal account for $25,000,' and I was just floored," Baldridge said. "I could not believe he was saying that, and I wish I had it recorded because the man did say this. He said, 'No other president has ever done something like this,' but he said, 'I'm going to do it.'"
A White House spokeswoman responded to the Post that the "check has been sent," adding that it's "disgusting that the media is taking something that should be recognized as a generous and sincere gesture, made privately by the President, and using it to advance the media's biased agenda."
The report comes as Trump fends off wave after wave of criticism for his handling of calls made to grieving military families.
[image via screengrab]
—
Follow Aidan McLaughlin (@aidnmclaughlin) on Twitter
Have a tip we should know? tips@mediaite.com
Aidan McLaughlin - Editor in Chief