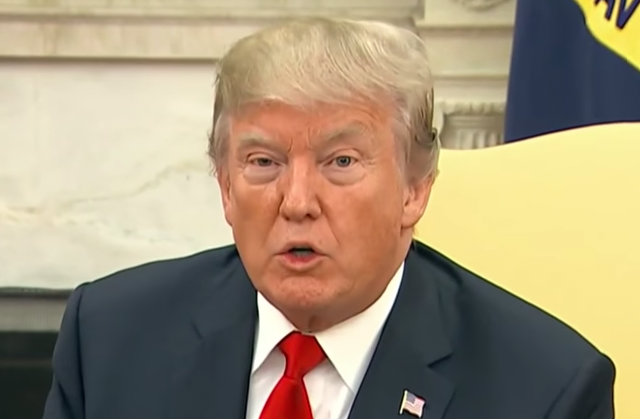 President Trump was never exactly thrilled about the numerous ongoing investigations about Russia's involvement in the 2016 election, but according to a new report, he was losing his patience this past summer.
The New York Times alleges that according to several lawmakers and aides, Trump urged top Republicans in the Senate to wrap up its probe into possible collusion between Russia and the Trump campaign, something which has dogged his presidency.
Senator Richard Burr (R-NC), the chairman of the Senate Intelligence Committee, confirmed that the president was "eager" to see the end of his investigation.
"It was something along the lines of, 'I hope you can conclude this as quickly as possible,'" Burr said, to which he replied "when we have exhausted everybody we need to talk to, we will finish."
Per multiple sources, Trump also expressed to Senate Majority Leader Mitch McConnell and Sen. Roy Blunt (R-MO), who also sits on the Senate Intelligence Committee, that he hopes they "end the investigation swiftly."
Sen. Dianne Feinstein (D-CA), once the chairwoman of the Senate Intelligence Committee, called Trump's actions "inappropriate" and a "breach of the separation of powers."
"It is pressure that should never be brought to bear by an official when the legislative branch is in the process of an investigation," Feinstein stated.
White House spokesman Raj Shah denied that the president acted improperly.
"At no point has [Trump] attempted to apply undue influence on committee members," Shah said. "There is no evidence of collusion and these investigations must come to a fair and appropriate completion."
[image via screengrab]
Have a tip we should know? tips@mediaite.com