Trump Reportedly Urging Chief of Staff Kelly to Get Rid of Jared Kushner and Ivanka Trump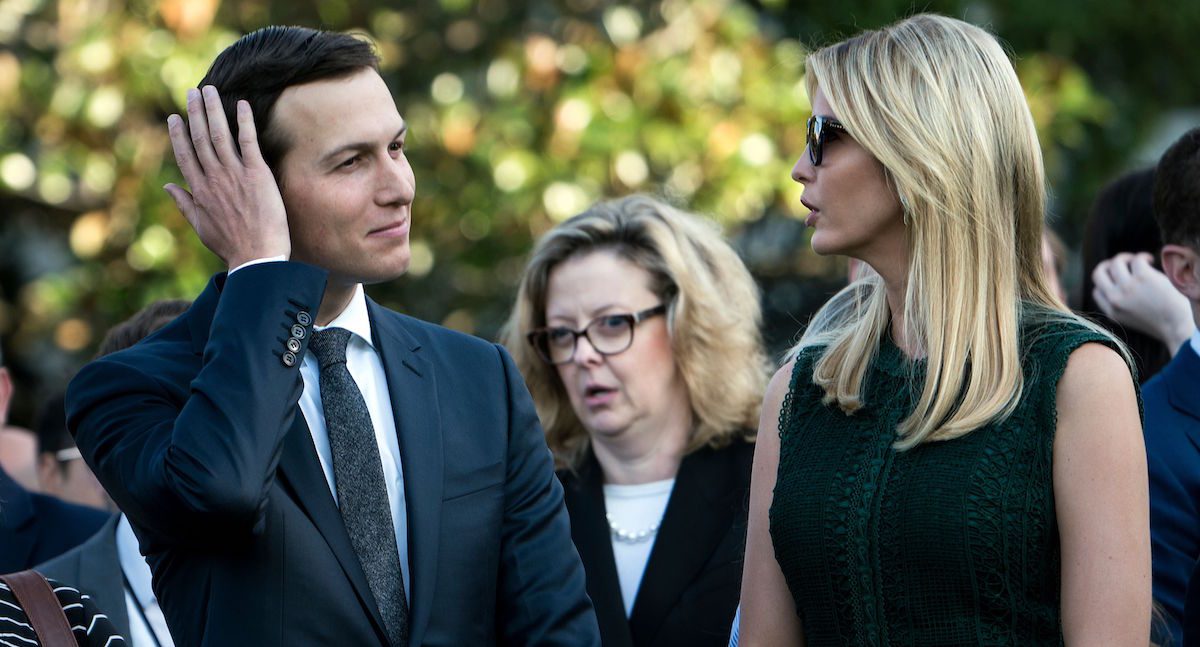 There have been fairly constant rumors that Chief of Staff John Kelly is on his way out ever since the Rob Porter scandal broke, opening up the White House to scrutiny regarding how they handle security clearances.
Still, he's managed to persevere and keep his job with President Donald Trump. Jared Kushner and even the president's daughter, Ivanka Trump, may not be so lucky, if a recent report by the New York Times is to be believed.
The column, penned by Maggie Haberman and Mark Landler, gets into how Trump's managerial style, dubbed "chaos theory," has wreaked emotional havoc on those under his employ.
"With an erratic boss and little in the way of a coherent legislative agenda, they are consumed by infighting, fears of their legal exposure and an ambient sense that the White House is spinning out of control," Haberman wrote. "Morale in the West Wing has sunk to a new low."
Haberman also wrote that "Mr. Trump's children, meanwhile, have grown exasperated with Mr. Kelly, seeing him as a hurdle to their father's success and as antagonistic to their continued presence."
Trump, however, may be ready to use Kelly to force the couple, nicknamed Javanka, out of the White House, citing growing concerns over Kushner's legal battles.
Interestingly, the president seems to be telling his daughter and her husband one thing and Kelly, along with other members of his inner circle, something else entirely. That's the chaos theory at work.
"Some aides have expressed frustration that Mr. Kushner and his wife, the president's daughter Ivanka Trump, have remained at the White House, despite Mr. Trump at times saying they never should have come to the White House and should leave," she wrote.
"Yet aides also noted that Mr. Trump has told the couple that they should keep serving in their roles, even as he has privately asked Mr. Kelly for his help in moving them out."
Time will tell who remains at the White House and who is voted off the island.
[image via Brendan Smialowski/AFP/Getty Images]
—
Follow Lawrence Bonk (@sidescrollers) on Twitter
Have a tip we should know? [email protected]