Trump Responds to J.P. Morgan CEO Jamie Dimon: He is 'Wonderful' But a 'Nervous Mess'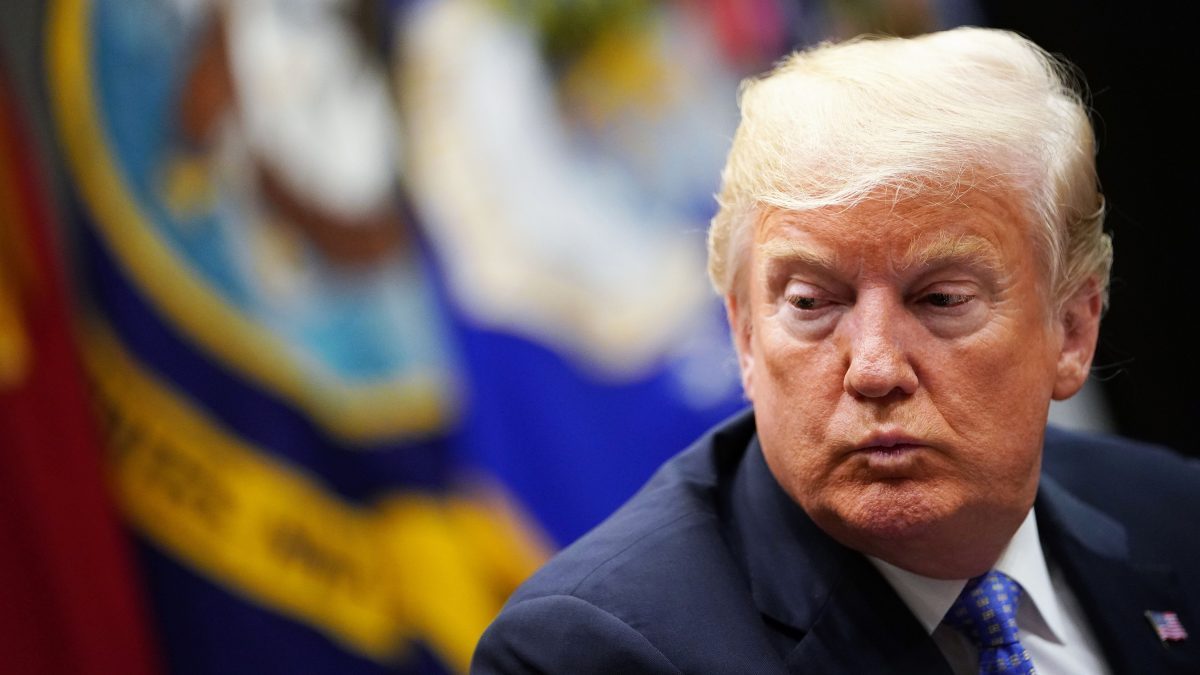 President Donald Trump responded in a tweet on Thursday morning to comments made by J.P. Morgan Chase CEO Jamie Dimon dismissing his intellect and suggesting a 2020 run.
"I think I could beat Trump… because I'm as tough as he is, I'm smarter than he is," Dimon said in an interview with CNBC.
Hours later, Dimon walked his comments back: "I should not have said it. I'm not running for President. Proves I wouldn't make a good politician. I get frustrated because I want all sides to come together to help solve big problems."
Trump responded Thursday morning, but his tweet was less fiery than one might expect.
"The problem with banker Jamie Dimon running for President is that he doesn't have the aptitude or 'smarts' & is a poor public speaker & nervous mess – otherwise he is wonderful," he wrote. "I've made a lot of bankers, and others, look much smarter than they are with my great economic policy!"
The problem with banker Jamie Dimon running for President is that he doesn't have the aptitude or "smarts" & is a poor public speaker & nervous mess – otherwise he is wonderful. I've made a lot of bankers, and others, look much smarter than they are with my great economic policy!

— Donald J. Trump (@realDonaldTrump) September 13, 2018
As for Trump's inspiration for the tweet, Media Matters' Matthew Gertz has a few theories:
No Jamie Dimon coverage on Fox & Friends this morning. Other Trump live-tweeting possibilities:
Maria Bartiromo on Fox Business (segment at 7:01 am)
Hatewatching Morning Joe (6:56 am)
TiVoed Lou Dobbs Tonight (7:06 pm)https://t.co/lCZVA0Wbsxhttps://t.co/lCZVA0Wbsx

— Matthew Gertz (@MattGertz) September 13, 2018
Have a tip we should know? tips@mediaite.com
Aidan McLaughlin - Editor in Chief