Trump Says He's Weighed Firing Tillerson For Months — Which He Called 'Fake News' in December Tweet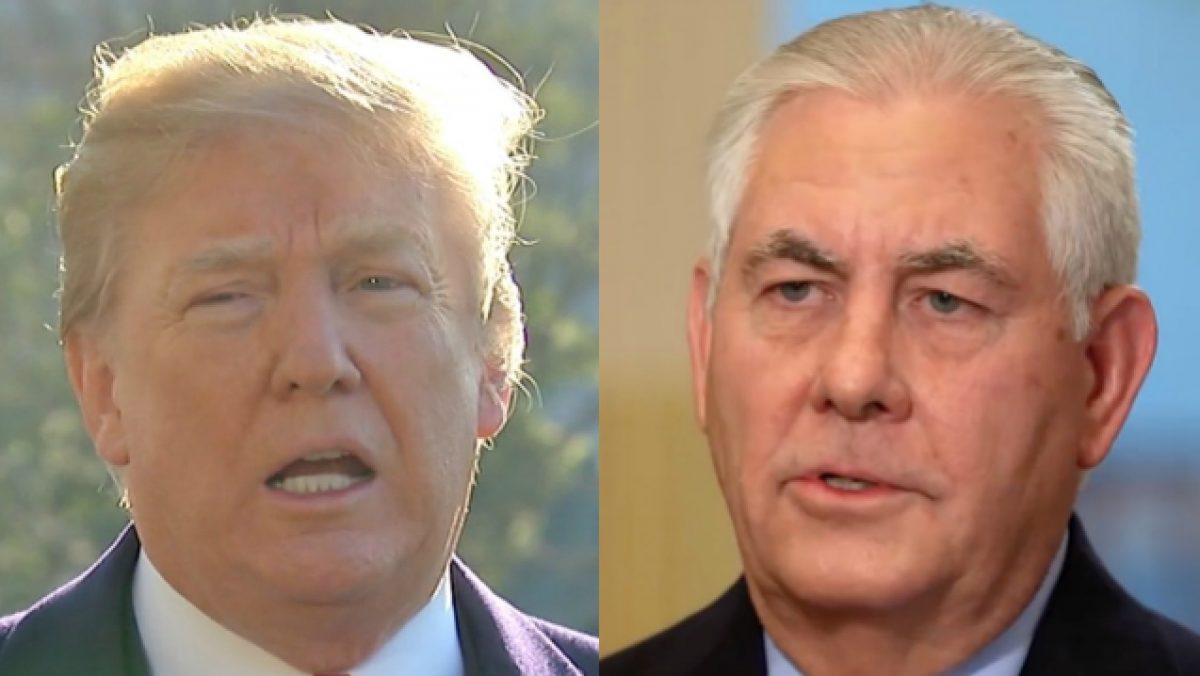 There's always a tweet.
President Donald Trump dismissed Rex Tillerson from his administration earlier today, telling reporters that he thought about giving the Secretary of State the "you're fired" treatment "for a long time." This comes after months of reports containing details about how Tillerson and Trump had a rough relationship and were dynamically opposed in their approach to foreign policy.
Why do we feel like we've been here before? The answer is that, to some extent, we have.
There's a recurring online joke about how there always seems to be a Trump tweet to show how the president or his administration will contradict itself whenever they end up in a new controversy/bombshell. Trump spent months shouting "fake news" about all the reports about his relationship with Tillerson, so once again, the loop has come full circle:
The media has been speculating that I fired Rex Tillerson or that he would be leaving soon – FAKE NEWS! He's not leaving and while we disagree on certain subjects, (I call the final shots) we work well together and America is highly respected again!https://t.co/FrqiPLFJ1E

— Donald J. Trump (@realDonaldTrump) December 1, 2017
In light of today's events, many people have gone online to point out how times have certainly changed.
Once again we see the president's definition of "fake news" — accurate news the president doesn't like being reported. The Tillerson departure has been in the works for months. https://t.co/xXpBS0Fiob

— Jake Tapper (@jaketapper) March 13, 2018
Trump's fake news claims about Tillerson were themselves fake news.https://t.co/RyeGOupMiI

— Julian Assange ⌛ (@JulianAssange) March 13, 2018
There's a tweet for every occasion https://t.co/lcSSqDprMg

— Michael Moran (@TheMichaelMoran) March 13, 2018
13 weeks ago. https://t.co/rTqrx4zk65

— Carl Quintanilla (@carlquintanilla) March 13, 2018
This aged well. https://t.co/XK4e7oI2T7

— Bradley P. Moss (@BradMossEsq) March 13, 2018
[Image via screengrab]
— —
>> Follow Ken Meyer (@KenMeyer91) on Twitter
Have a tip we should know? tips@mediaite.com