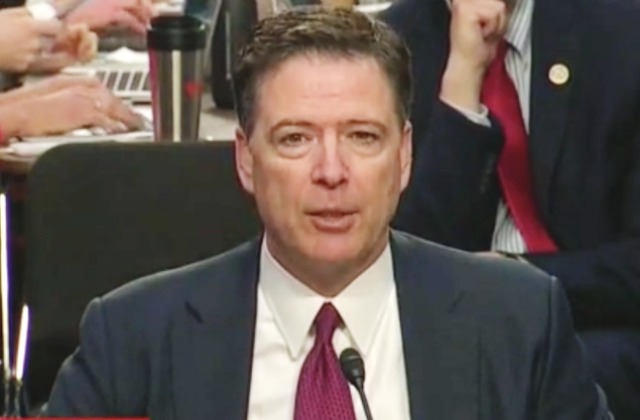 Former FBI director James Comey, openly admitted at least one leak during his testimony before Congress last Thursday. But were there more?
According to Fox News, in a pair of complaints set to be filed to the Justice Department and Senate Judiciary Committee, President Trump's legal team may be prepared to show that Comey had a history of leaking to the New York Times – dating back to at least March.
Comey has admitted to using an old friend and ex-U.S. attorney, later identified as Columbia University Prof. Daniel Richman, to leak to The Times the contents of alleged memos Comey wrote about his private interactions with President Trump. Comey was not asked if he had ever leaked information to Richman on other occasions.
However, according to Fox:
Richman is mentioned in 151 results in a New York Times search dating back to 1993, with 11 of those articles also featuring Comey and six of them being authored by Michael S. Schmidt – who later wrote the "Comey memos" story which Comey told Congress he directed Richman to leak.
Comey also acknowledged sending his now infamous letter to lawmakers last fall announcing his decision to revive the Hillary Clinton email probe. Comey admitted to being fully aware of what they would do with it: "Did I know they were really going to leak it? Of course, I know how Congress works", Comey said.
Dating back to at least Jan. 10, The Times has published confidential information related to Trump and the FBI, mostly sourced anonymously from senior officials in the FBI and DOJ, according to Fox News.
[image via screengrab]
Have a tip we should know? tips@mediaite.com