Trump Thanks Pelosi's 'Statement Against Impeachment' Before Stating 'I Never Did Anything Wrong'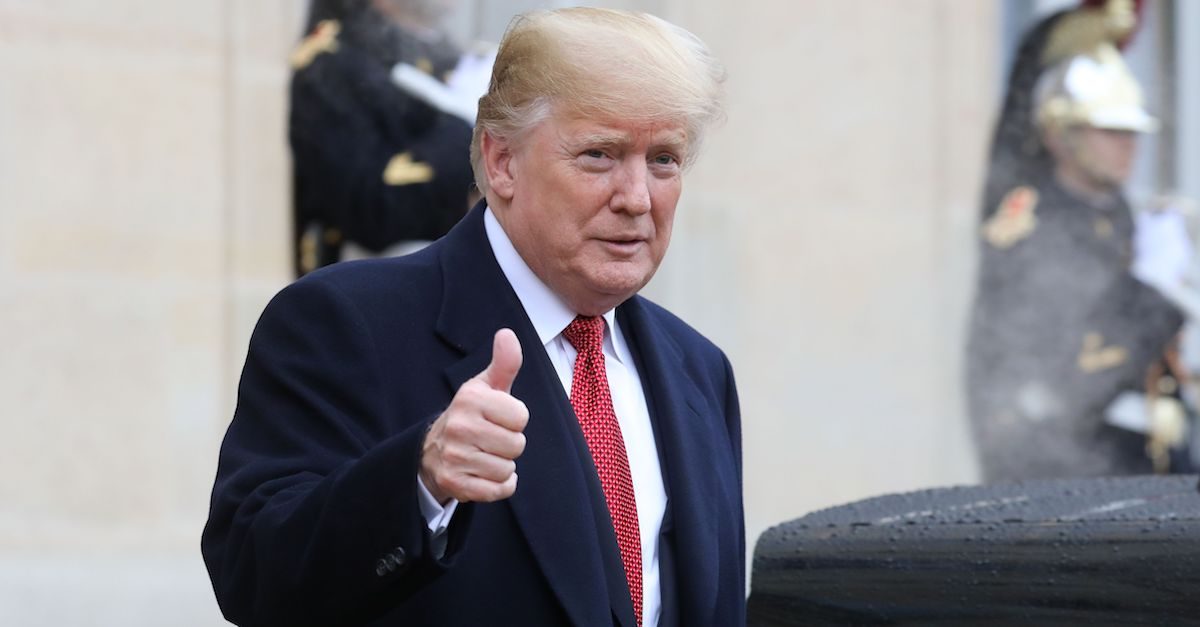 President Donald Trump started his communications with the nation he leads on Wednesday morning, by acknowledging Speaker Nancy Pelosi's recent statement that she has no current plans to pursue impeachment proceedings against the commander in chief.
In an interview with The Washington Post's Joe Helm, Pelosi said of President Trump and possible impeachment:
I'm not for impeachment. This is news. I'm going to give you some news right now because I haven't said this to any press person before. But since you asked, and I've been thinking about this: Impeachment is so divisive to the country that unless there's something so compelling and overwhelming and bipartisan, I don't think we should go down that path, because it divides the country. And he's just not worth it.
This comment got a lot of attention on the cable news airwaves over the past 24 hours which almost certainly got Trump's attention and led to his early Wednesday comment via two-part mini-tweetstorm:
I greatly appreciate Nancy Pelosi's statement against impeachment, but everyone must remember the minor fact that I never did anything wrong, the Economy and Unemployment are the best ever, Military and Vets are great – and many other successes! How do you impeach….

— Donald J. Trump (@realDonaldTrump) March 13, 2019
….a man who is considered by many to be the President with the most successful first two years in history, especially when he has done nothing wrong and impeachment is for "high crimes and misdemeanors"?

— Donald J. Trump (@realDonaldTrump) March 13, 2019
It's not clear who Trump is citing when he claims that many consider him to be "the President with the most successful first two years in history," though surely his most fervent base of support think that, despite disapproval ratings that are still greater than approval ratings. Also worth noting that twice Trump asserts that he "never did anything wrong," though in both first-person and third-person points of view, perhaps to cover all bases.
It's an interesting political strategy for a sitting president to openly discuss possible impeachment proceedings and underlines the theory that President Trump intends to run for reelection in 2020 against impeachment. So what we see here is the leader of the Republican party raising the specter of impeachment, while the ostensible leader of the Democratic party tamping down impeachment talk.
It's a weird old world we are living in.
(Image credit LUDOVIC MARIN/AFP/Getty Images)
Have a tip we should know? [email protected]