DHS Community Outreach Head Resigns Over Past Racist and Anti-Muslim Comments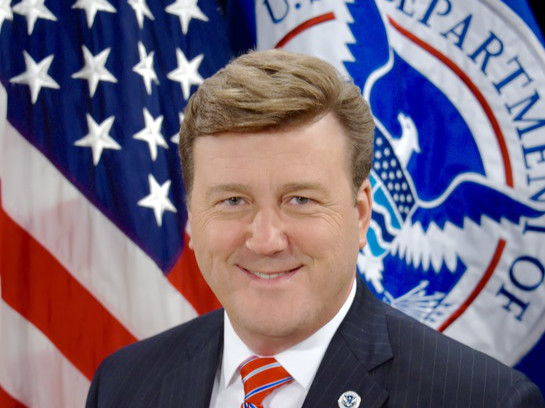 Earlier today, CNN's KFile reported that between 2008 and 2016, the head of the Homeland Security's Center for Faith-Based & Neighborhood Partnerships made a number of bigoted and insensitive comments about blacks and Muslims.
It now appears that Rev. Jamie Johnson is out of a job at DHS.
Following KFile publishing the report this afternoon, Johnson resigned. DHS press secretary Tyler Houton provided the following statement to CNN, confirming Johnson's had quit:
"Acting Secretary Duke has accepted Rev. Jamie Johnson's resignation as Director of the Center for Faith-Based & Neighborhood Partnerships at DHS. His comments made prior to joining the Department of Homeland Security clearly do not reflect the values of DHS and the administration. The Department thanks him for his recent work assisting disaster victims and the interfaith community."
KFILE learned that, as a radio host, Johnson said that it was "an indictment of America's black community that has turned America's major cities into slums because of laziness, drug use and sexual promiscuity." He also said that blacks were anti-Semitic because they were jealous of Jewish people for being successful. He further argued that the success of the Jewish community "removes the argument of victimization from the black community."
Regarding Islam, he said that Muslim terrorist groups truly represented Islam, calling it "faithful Islam." Johnson also stated that "Islam is not our friend," "not a religion of peace," and the only thing Muslims have contributed is "oil and dead bodies."
After KFile's report came out, Johnson apologized for his on-air remarks in a statement to CNN:
"I have and will continue to work with leaders and members of all faiths as we jointly look to strengthen our safety and security as an interfaith community. Having witnessed leaders from the entire faith spectrum work to empower their communities I now see things much differently," Johnson said. "I regret the manner in which those thoughts were expressed in the past, but can say unequivocally that they do not represent my views personally or professionally."
Again, it should be noted, this was a guy who was put in charge of community outreach.
[image via DHS]
—
Follow Justin Baragona on Twitter: @justinbaragona
Have a tip we should know? tips@mediaite.com