Trump's Energy Secretary Choice Rick Perry Flunked a Chemistry Course in College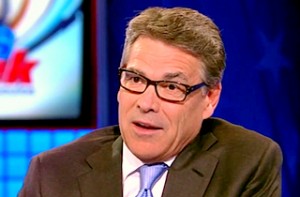 Former Texas Gov. Rick Perry, who has been tapped by Donald Trump to be Secretary of Energy, has a scientific background that pales dramatically in comparison to the last three men to hold the office.
A report in the Daily Beast included a copy of Perry's transcript from Texas A&M, which the former Governor graduated in 1972 with an Animal Science degree. The transcript shows that Perry had difficulty with some of his science courses.
In the spring of 1970, he flunked Organic Chemistry II. He also got a C in physics, and a number of other C's and D's.
Samuel Bodman — President George W. Bush's second appointee to the post — earned a doctorate in chemical engineering from MIT. (He went on to serve as director of MIT's School of Engineering Practice. Steven Chu — who served through President Barack Obama's first term — won the Nobel Prize in Physics in 1997. And Ernest Moniz — who currently serves in the office — was the head of the physics department at MIT for five years.
Despite his less than distinguished academic record, two other men to hold the job gave Perry a measured vote of confidence. Spencer Abraham, President Bush's first appointee, told The New York Times that his gubernatorial experience would help him in the post.
"The thing about the department is its diversity, and no one can have a foot in every single department door," Abraham said. "You've seen people with a science background, a military background. Rick Perry has background running a big bureaucracy, the state of Texas. I think he'll do a great job."
And Bill Richardson, a democrat who served under President Bill Clinton, believes Perry is up to the task.
"Overall, Governor Perry is a sound choice, because you need a strong leader with political stature and a megaphone for the job, and Rick has both," Richardson told the Times.
[image via screengrab]
–
Follow Joe DePaolo (@joe_depaolo) on Twitter
Have a tip we should know? tips@mediaite.com
Joe DePaolo - Senior Editor