Twitter Finally Responds to Calls to Ban Trump's Account: 'Would Hide Important Information'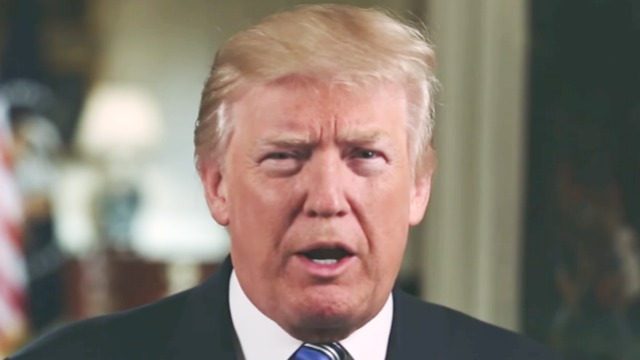 Twitter and President Donald Trump go together like peanut butter and jelly, or death and taxes. The two are forever conjoined as, for better or worse, features of our modern world.
Still, you know, our president can sometimes use the social network to do some erratic things, like seeming to threaten mad dictators, retweeting racists or just coming up with pithy nicknames to ever-decreasing returns.
Because of these occasional forays into digital lunacy, folks have often petitioned the service to remove Trump from its list of users, often messaging CEO Jack Dorsey directly.
Well, the site has finally responded, and it's going to be a hard "no" on that.
Twitter released a statement on their blog today that, while not mentioning Trump directly, seems to suggest that he would never be banned, no matter what he says or does, due to his status as a world leader.
"Twitter is here to serve and help advance the global, public conversation. Elected world leaders play a critical role in that conversation because of their outsized impact on our society," they wrote.
"Blocking a world leader from Twitter or removing their controversial Tweets, would hide important information people should be able to see and debate. It would also not silence that leader, but it would certainly hamper necessary discussion around their words and actions."
Though, they did say they are "working to make Twitter the best place to see and freely discuss everything that matters," so there's that.
Twitter may not be up for banning world leaders, but they have banned controversial figures in the past, such as Milo Yiannopoulos and, more recently, a host of white supremacists.
[image via screengrab]
—
Follow Lawrence Bonk (@sidescrollers) on Twitter
Have a tip we should know? tips@mediaite.com