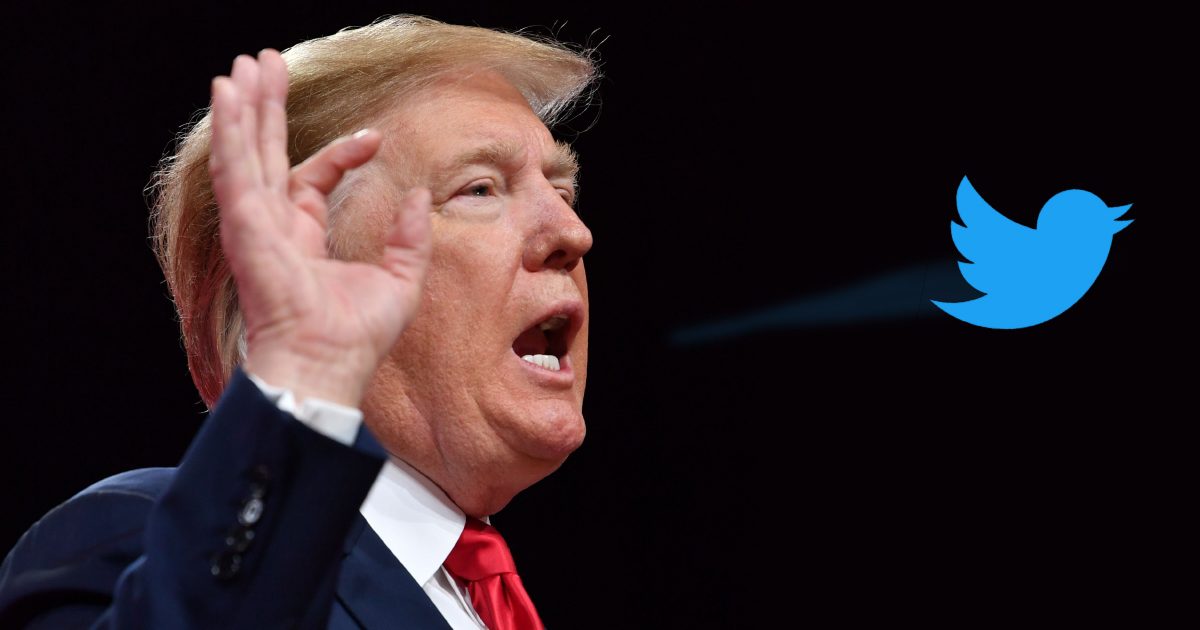 Twitter is considering attaching a warning label to tweets posted by notable people that violate Twitter's rules — including posts from President Donald Trump.
Twitter's global lead for legal, policy, and trust and safety Vijaya Gadde made the comments during an interview with the Washington Post, during which she was asked specifically about Trump's bending of the site's rules and if they allow him to get away it because he is the president.
"One of the things we're working really closely on with our product and engineering folks is, 'How can we label that?'" the Twitter staffer replied. "How can we put some context around it so people are aware that that content is actually a violation of our rules and it is serving a particular purpose in remaining on the platform."
However, Gadde did note that even notable people reserved for the warning label would not be able to post content that amounts to a violent threat.
"An example would be a direct violent threat against an individual that we wouldn't leave on the platform because of the danger it poses to that individual," Gadde added.
In the past, Twitter has come under fire for leaving up tweets from the president that critics say spread misinformation, bigotry, or incitement of hate against a marginalized group of people. One such Trump retweet included a video that falsely purported to show a "Muslim migrant beats up Dutch boy on crutches," when both boys were actually Dutch natives.
Twitter's announcement comes on the same week that Facebook announced the official barring of all content that expresses "praise, support, and representation of white nationalism and separatism." The policy also bans these views from being shared on the app Instagram.
[featured image by Nicholas Kamm / AFP /Getty Images – with Twitter screenshot]
Have a tip we should know? tips@mediaite.com