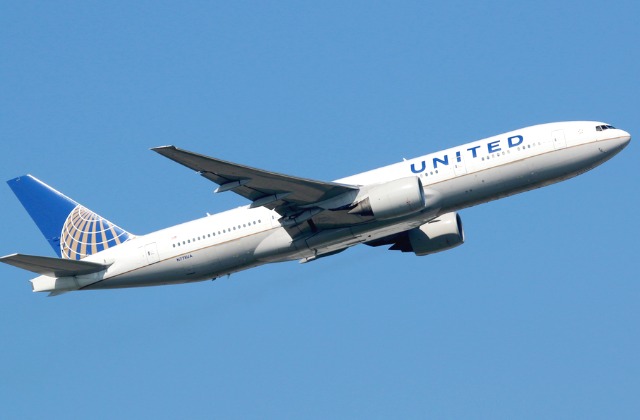 United Airlines is under fire once again, this time for kicking a soon-to-be husband and wife off of the flight they were taking to their wedding.
It was one week ago when the airliner drew massive criticism and legal trouble after a passenger was roughed up and forcefully dragged off one of their planes. This weekend, Utah residents Michael Hohl and Amber Maxwell told KHOU-TV that they were booted off a plane due to their own commotion over seating.
According to Hohl, the couple boarded a flight to Costa Rica after a layover in Houston and found a passenger sleeping in their seats. Rather than wake up the sleeping man, the couple decided to relocate to a different economy row in the half-full flight.
"We thought not a big deal," said Hohl. "It's not like we are trying to jump up into a first-class seat. We were simply in an economy row a few rows above our economy seat."
Hohl said he and his fiancé tried paying for upgraded seating when they found out their new space was "economy plus," but a flight attendant told them to return to their assigned seats. Hohl said they complied with this request, but a U.S. Marshall eventually came and told the couple to get off the plane.
"They said that we were being disorderly and a hazard to the rest of the flight, to the safety of the other customers," Hohl said. "I think customer service and the airlines has gone real downhill. The way United Airlines handled this was really absurd."
The airline offered this statement about the commotion:
"These passengers repeatedly attempted to sit in upgraded seating which they did not purchase and they would not follow crew instructions to return to their assigned seats. We've been in touch with them and have rebooked them."
[Image via screengrab]
— —
>> Follow Ken Meyer (@KenMeyer91) on Twitter
Have a tip we should know? tips@mediaite.com