WH Official: Trump 'Will Veto' Immigration Bill That Doesn't Advance His Reforms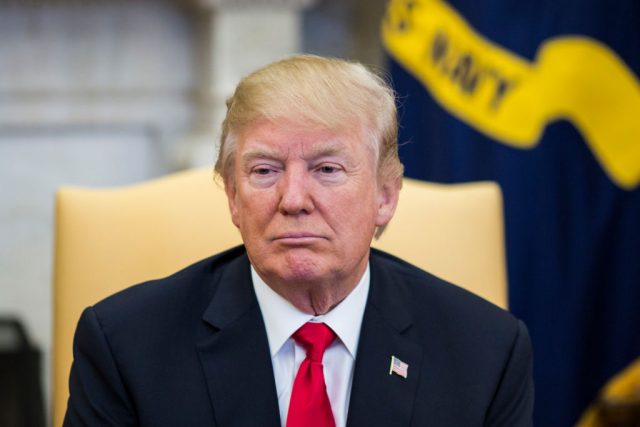 President Donald Trump reportedly plans on vetoing any immigration bill "that doesn't advance his common-sense immigration reforms," according to a senior White House official who spoke anonymously with Axios. 
The comment comes as the immigration debate heats up in Washington, D.C., as conservatives pushing for wall funding, no amnesty, and less protection for DACA recipients clash with moderate and liberal lawmakers. While the remark doesn't draw a defined red line, it does represent more anti-immigrant tough-talk from an administration that has continuously promised a "bill of love" for the undocumented community.
The official's full comments went as follows:
"The White House has claimed the mainstream, middle ground on immigration. By opposing the president's framework, Democrats are making it clear that they care more about donors than Dreamers. Republicans have Democrats backed into a corner. Democratic leaders are now catering to the far-left activist wing of their base. Democrats are selling out American workers for open borders… [T]he White House is making it clear that the Republican Party is the party of American workers."
The chances of a bill being passed that would even remotely resemble Trump's hardline immigration comments is very unlikely, especially with more moderate Republicans like Senators Lindsey Graham, John McCain, and Jeff Flake already voicing concerns over the issue. But that clearly hasn't stopped officials inside the White House from attempting to push the proposed bill further to the right with jabs like this.
[images via Getty]
Follow the author on Twitter (@calebecarma).
Have a tip we should know? [email protected]