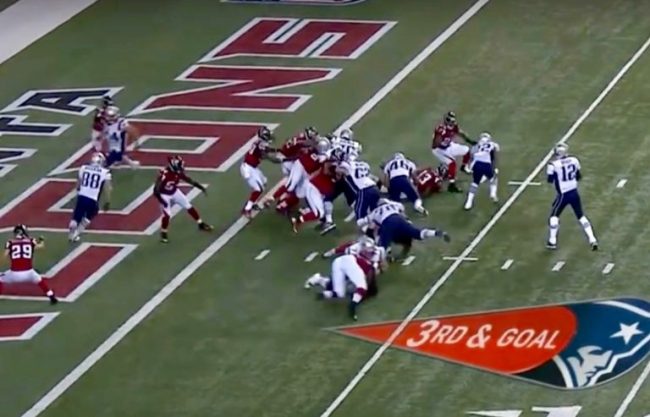 After what seems like an endless wait between games, Super Bowl LI is finally closing in. The New England Patriots and the Atlanta Falcons are making their final preparations for the Sunday showdown in Houston.
The Pats have looked simply untouchable at times. Their offense, led as always by the great Tom Brady, is once again superb. And this year, their defense is almost as good. They've got the No. 1 defense in the league based on points allowed, as they surrendered 15.6 per game on average. Add the third-ranked offense in the league, and one of the best quarterback-coach tandems of all-time, and you have the makings of a truly special team.
But could the Atlanta Falcons offense be just that special? Atlanta's defense is simply not up to par with the other three units in this game. They rank 27th in points allowed, having giving up 25.4 per game over the course of the season. But their offense, led by superb quarterback Matt Ryan and all-world receiver Julio Jones, is out of this world. They averaged nearly five touchdowns per game in 2016, 33.8 points per game. They might have to top that number to have a shot, as their defense is all but certain to yield some big plays against New England's prolific offense.
And if football's not your thing, Lady Gaga's starring in the halftime show this year. And the commercials are always a hoot. So it should be a fun night all-around.
Fox is broadcasting the game this year. Check your local listings for the Fox affiliate in your area. Their pregame show begins 2:00 p.m. ET, hosted by the regular Fox NFL Sunday Pregame crew of Curt Menefee, Terry Bradshaw, Howie Long, Michael Strahan, and Jimmy Johnson. Then, approximately a gazillion four and a half hours later, the Super Bowl finally kicks off. Joe Buck and Troy Aikman will be in the booth, with Erin Andrews and Chris Myers reporting from the sidelines.
[image via screengrab]
Have a tip we should know? tips@mediaite.com