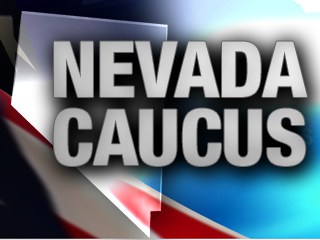 On Tuesday the eyes of the Republican party will lock squarely onto Nevada for the state-wide caucuses, the first voting convention for the GOP since Donald Trump won decisively in South Carolina on Saturday. Nevada marks the final state that the candidates go through before March 1st's Super Tuesday contests.
Texas Senator Ted Cruz looks for a solid finish after falling to a disappointing third place in South Carolina, as Florida Senator Marco Rubio seems to have shaken off the repetitive yips that plagued him in New Hampshire. Dr. Ben Carson hopes to build some momentum to stay alive into March, and the campaign of Ohio Governor John Kasich has never been more energized or front and center, after finishing second in the Granite State and a few hearty headlines along the way to help his cause.
RELATED: 'Sh*tshow': Political Twitter Flooded with Problems Arising From Nevada Caucuses
Several of the cable news networks will be carrying live broadcasts and analysis throughout the day and evening to present caucus results.
CNN's America's Choice 2016: The Nevada Republican Caucuses coverage begins Tuesday at 10 pm ET to 2 am ET, anchored by Anderson Cooper, Jake Tapper and Dana Bash live from the CNN Election Center in Washington, D.C. John King will report throughout the night from DC Magic Wall.
CNN correspondents including Jim Acosta, Jason Carroll, Sunlen Serfaty will report live from from the campaigns in Nevada. Additional Correspondents will report throughout the state.
CNN analysts and commentators will include Michael Smerconish, Nia-Malika Henderson, David Axelrod, Gloria Borger, Paul Begala, Amanda Carpenter, Kevin Madden and Van Jones.
Fox News will provide special live coverage of the Nevada Republican Caucuses on Tuesday, February 23rd. Beginning with FOX & Friends at 5AM/ET, all of FNC's signature programs will be presented regularly with an additional America's Election Headquarters hosted by Bret Baier and Megyn Kelly from 11PM-1AM/ET to breakdown the results.
FOX Business Network will present special coverage of the GOP Nevada Caucus on Tuesday, February 23rd. FBN's Neil Cavuto will host a special edition of Cavuto: Coast to Coast beginning at 11PM/ET with coverage and analysis as the results come in. Cavuto will be joined with business leaders and political experts throughout the evening while reporting on the results.
For MSNBC, Chris Matthews Kicks Off Caucus Night Coverage with "Hardball" Live from Las Vegas at 7 p.m. ET. Rachel Maddow and Brian Williams will anchor MSNBC's "Place for Politics 2016" coverage of the Nevada Republican caucuses live from Las Vegas tonight beginning at 10 p.m. ET. Primetime coverage kicks off at 7 p.m. ET with special editions of "Hardball with Chris Matthews," "All In with Chris Hayes," and "The Rachel Maddow Show" all originating live from Las Vegas.
— —
Watch the results coverage below live streamed, via ABC News

ABC Breaking News | Latest News Videos
Watch NBC's Coverage below:
Watch local Nevada coverage below, via Fox5:
Watch the Trump "Watch Party" below:
Have a tip we should know? tips@mediaite.com