Wikileaks Has Leaked Personal Info on Underage Rape Victims, Mental Health Patients and More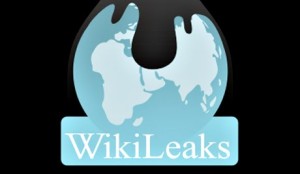 Wikileaks — the site that has exposed hundreds of thousands of sensitive documents from governments, as well as political and religious organizations — is also guilty of revealing personal information about mental health patience, a gay man in Saudi Arabia, and teenage rape victims, among others, according to an AP report.
The AP writes:
WikiLeaks' mass publication of personal data is at odds with the site's claim to have championed privacy even as it laid bare the workings of international statecraft, drawing criticism from longtime allies.

Attempts to reach WikiLeaks founder Julian Assange for an interview over the past month have been unsuccessful and the ex-hacker did not reply to written questions. In a series of tweets following the publication of the AP's story, WikiLeaks dismissed the privacy concerns as "recycled news" and said they were "not even worth a headline."

Assange has been holed up for the past four years in Ecuador's embassy in London, where he sought refuge when Swedish prosecutors sought to question him over sexual assault allegations. He gave no indication Tuesday that the offending material would be taken down.
This year Wikileaks leaked emails from Hillary Clinton's server and Democratic National Committee leadership, seemingly in keeping with the site's promise to "open governments." But the site was also accused in July of carelessly exposing the private information of hundreds of Turkish women as part of a data dump that nominally exposed information about Turkey President Recep Tayyip Erdoğan's ruling AKP party. Those documents were subsequently deleted.
—
Sam Reisman (@thericeman) is a staff editor at Mediaite.
Have a tip we should know? tips@mediaite.com