CNN's S.E. Cupp Smokes Michael Avenatti on Twitter: 'No One is Threatened By You'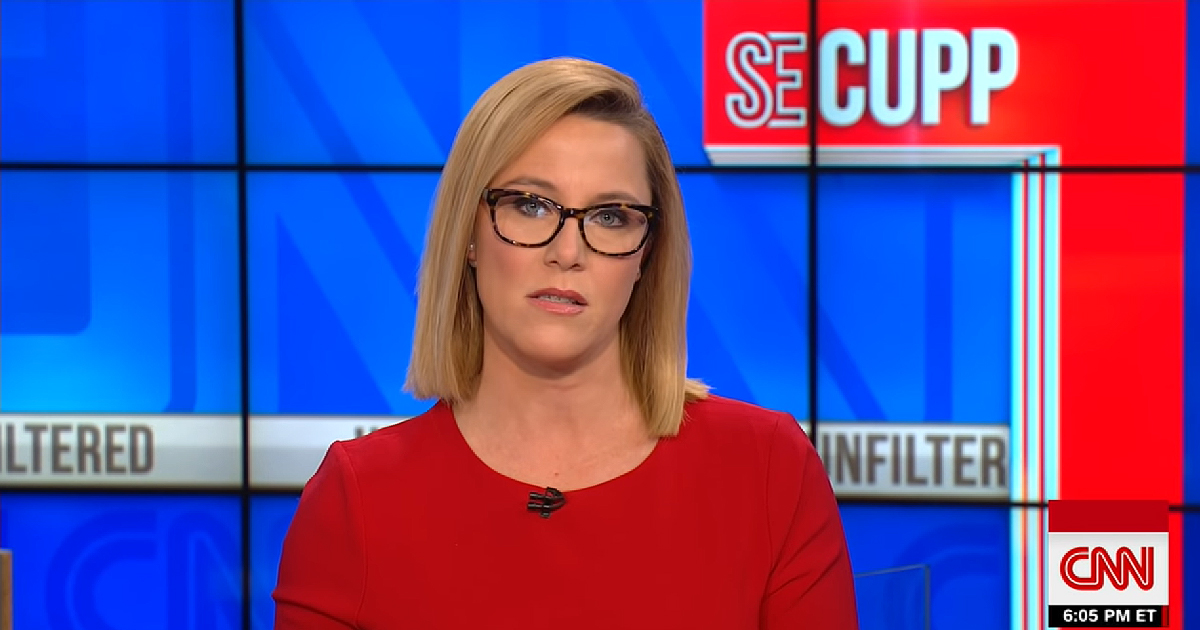 Lawyer Michael Avenatti obviously believes in the strategy of using Twitter "beefs" to boost his profile, and seems to focus a lot on fighting with women. Recently he tried to go to war with Megyn Kelly, and today he attempted to take down CNN's S.E. Cupp. But unless losing all the time is the point of the beefs, that strategy doesn't seem to be working out for him.
When he went after Megyn Kelly, it ended poorly. Perhaps he forgot she was a fiercely successful attorney before becoming a powerful media figure. In the case of S.E. Cupp, the results were about the same, with Avenatti humiliated rather quickly.
Avenatti was set off by Cupp's op-ed at the New York Daily News this week where, along with other advice for Democrats, she suggested the party stop "being stupid" and "recognize Michael Avenatti for what he is: a carnival barker who should be disavowed by every Democrat running for election anywhere." He barked his dudgeon on Twitter Sunday morning.
. @secupp and other conservative hacks see me as a big threat to their beloved president. They are right. I'm not some "carnival barker." I'm a nearly 20 yr lawyer with over $1 Billion in verdicts and settlements working on behalf of Davids v. Goliaths. And I am coming for Trump.

— Michael Avenatti (@MichaelAvenatti) October 14, 2018
S.E. Cupp's reply was perfectly designed to set him off, and further illustrate her point.
No, the problem is you are NOT a threat…for those of us "conservative hacks" who oppose Trump, every idiotic thing you do just helps get him re-elected. No one is threatened by you, least of all Trump. #googlealittle https://t.co/fCqyFGEaJc

— S.E. Cupp (@secupp) October 14, 2018
That's going to leave a mark. But it wasn't just Cupp straightening him out.
Another WTF moment @MichaelAvenatti. People like @secupp have been speaking out against Trump from the beginning. Set your focus back on our corrupt president and stop picking useless media fights with people aligned in the fight against Trump.

— Jeremy Newberger (@jeremynewberger) October 14, 2018
SE Cupp is no "hack," and please stop being GOTV for Trump 2020. If you were my attorney, or paid political political operative, I'd have told you to get off Twitter by now. You're terrible at it.

— Art Tavana ? (@arttavana) October 14, 2018
The irony of calling other people "hacks." https://t.co/5gf6RbMG9N

— Bridget Phetasy (@BridgetPhetasy) October 14, 2018
I'm getting confused. Is Avenatti a lawyer with clients to represent, a politician who amusingly thinks he'd be a credible candidate for President or a camera hog? https://t.co/kKByVipRr5

— Doug Mataconis (@dmataconis) October 14, 2018
He just can't find a home, it seems.
[Featured image via screengrab]
—
Follow Caleb Howe (@CalebHowe) on Twitter
Have a tip we should know? tips@mediaite.com
Caleb Howe - Contributing Editor