GOP Lawmaker Tweets Out Reporter's Number After Questioning on Membership in Racist Facebook Group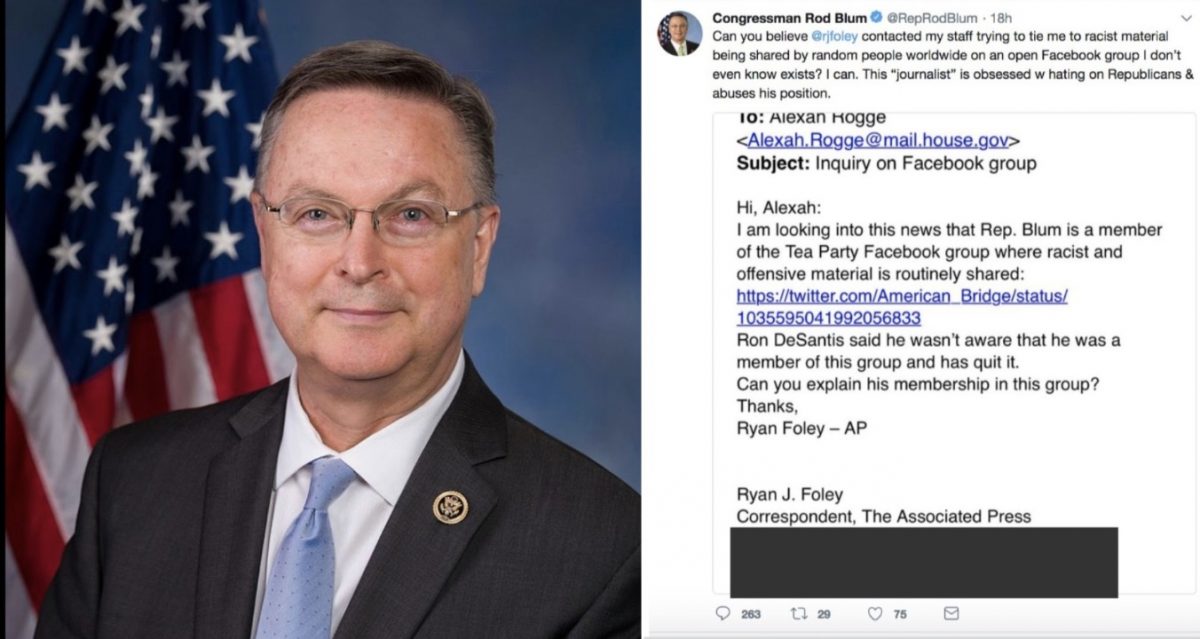 A Republican lawmaker tweeted out an Associated Press reporter's cell phone number after he received a question about his involvement in a racist Facebook group.
AP reporter Ryan Foley emailed Iowa Rep. Rod Blum's press aide on Friday asking about the Congressman's involvement in the "Tea Party" Facebook group, a group administered by Citizens for Trump National Tea Party Director Mike Michaels that regularly posts far-right conspiracy theories and racist posts.
Foley noted that Rep. Ron DeSantis had claimed he was not aware he was a member of group and Foley questioned what Blum's explanation for his involvement may be.
Foley replied by tweeting out a screenshot of the request, leaving the reporter's cell phone number at the bottom.
Here is the screenshot (cell phone information obscured):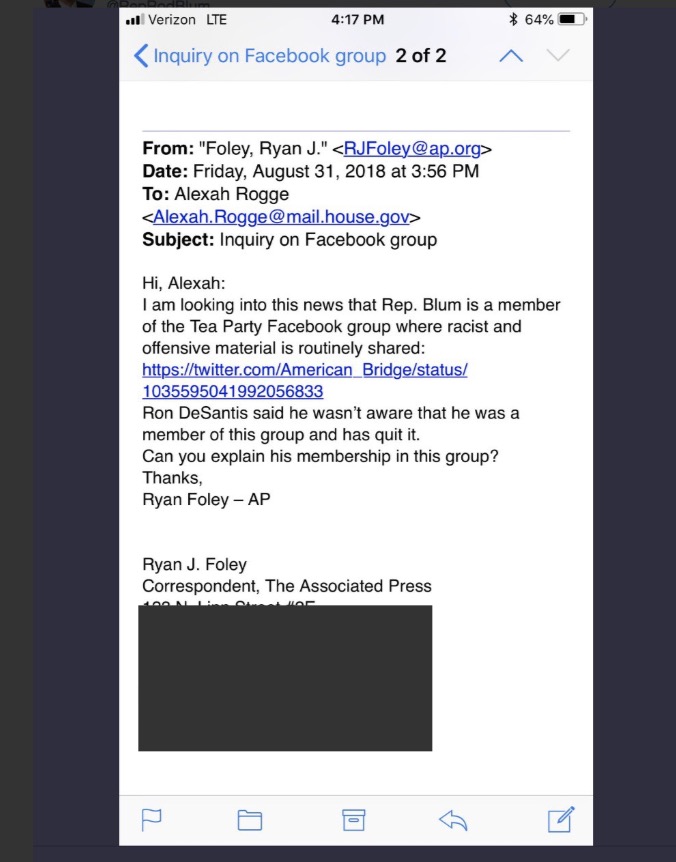 In addition to the screenshot, Blum also lambasted Foley.
"Can you believe @rjfoley contacted my staff trying to tie me to racist material being shared by random people worldwide on an open Facebook group I don't even know exists?" he wrote. "I can. This 'journalist' is obsessed w hating on Republicans & abuses his position."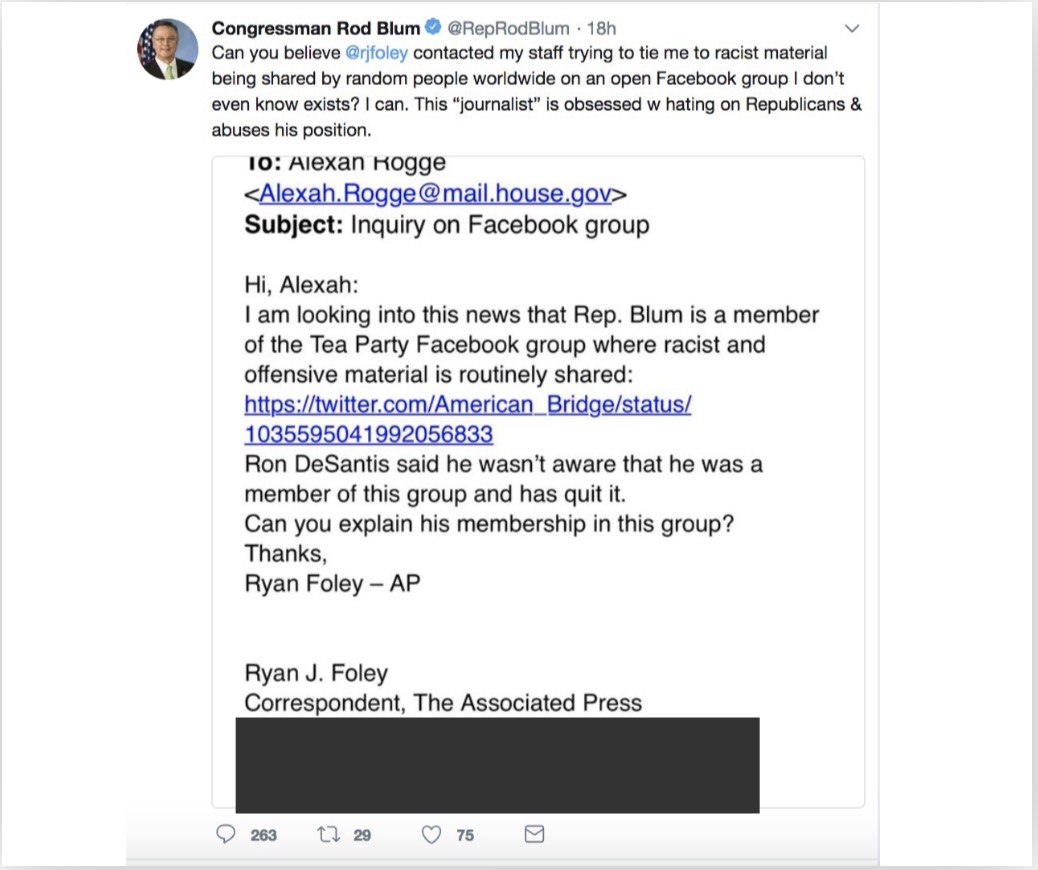 According to Andrew Bates of American Bridges, Blum is still a member of the group, which formerly included DeSantis (he has since removed himself from the group) and as of Sept. 1 still includes conspiracy theorist Jack Posobiec and Pamela Geller as moderators.
It is a violation of Twitter policy to share other users' personal information without their consent.
[image via Congressional photo]
Have a tip we should know? tips@mediaite.com