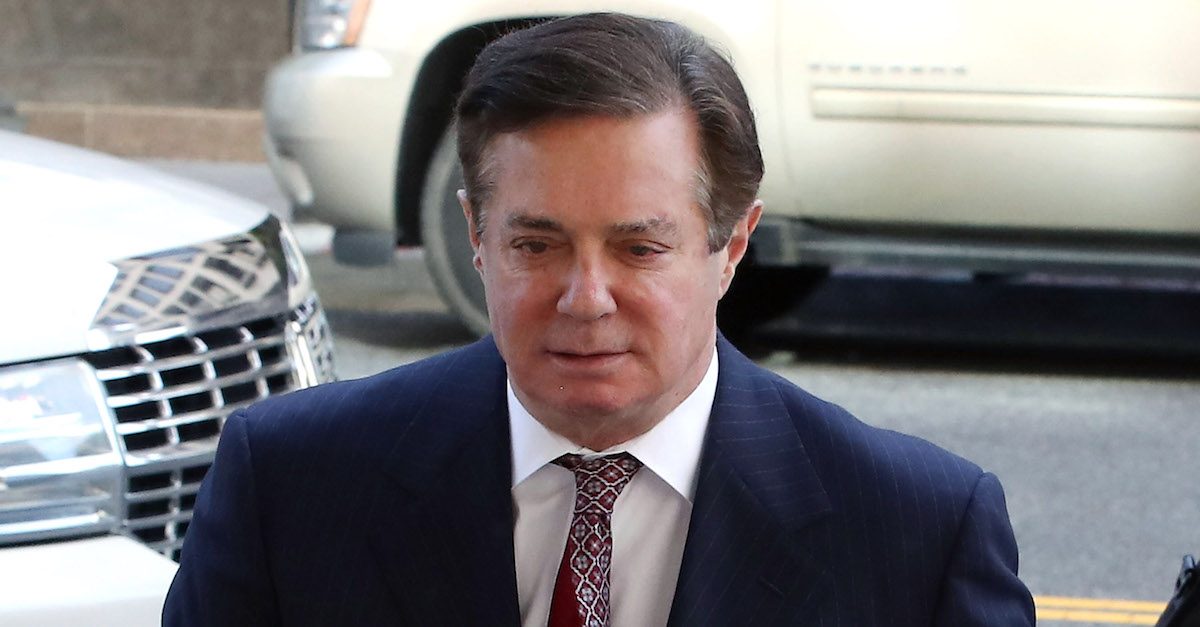 The deadline for the Special Counsel's sentencing filing on Paul Manafort passed and still, nothing has been made public.
The midnight deadline for Robert Mueller's team to file the sentencing memo was set by the court.
CNN explained the significance of the documents after the deadline passed:
The memorandum is the last major requisite court filing in Mueller's longest running case, a sprawling prosecution of the former Trump campaign manager that led investigators to gather exhaustive information about his hidden Cypriot bank accounts, Ukrainian political efforts in Europe and the US and into Manafort's time on the 2016 presidential campaign.
CNN also speculated that the memo may have been filed with the courts but sealed, leading to no new public information, or at least yet.
"It is possible prosecutors have sent the document to Judge Amy Berman Jackson under seal with proposed redactions. It is up to Jackson to determine what happens next," the CNN report read.
Katelyn Polantz of CNN further explained in a tweet: "It could be filed under seal and we get no public confirmation before the midnight deadline that it's in. Special Counsel's Office did this a few times w breach of plea filings–sent them under seal w redactions, then waited for judge's direction."
Buzzfeed's Zoe Tillman offered a similar explanation.
Manafort pleaded guilty to conspiracy against the US and witness tampering and has been in jail since early summer.
He is set to be formally sentenced on March 13.
[image via Getty Images]
Have a tip we should know? tips@mediaite.com