Ex-Green Beret Who Inspired Colin Kaepernick to Kneel Speaks Out: 'He's Not Protesting the National Anthem'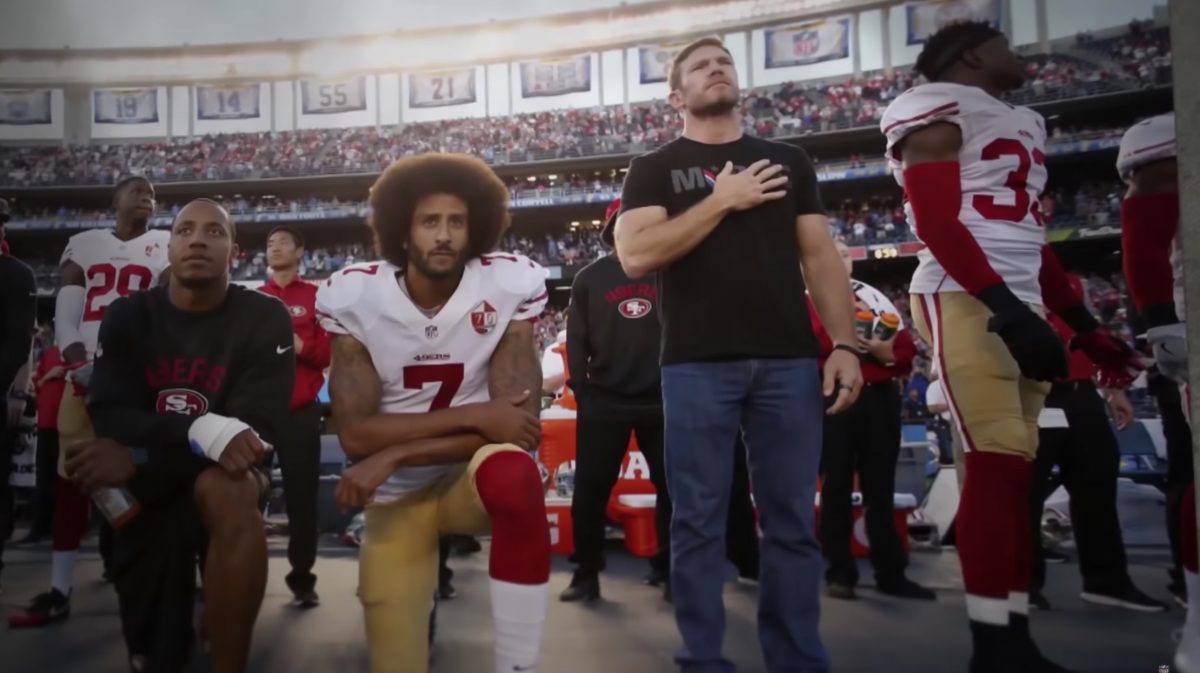 Nate Boyer, the former Green Beret whose conversation with Colin Kaepernick inspired the former 49ers quarterback to kneel during the national anthem in protest of police brutality, spoke out to the Los Angeles Times about the protests that have become a cultural firestorm.
Boyer — who had multiple war deployments as a Green Beret and tried out as a long snapper for the Seattle Seahawks — told the LA Times he was "disappointed" when he first heard Kaepernick was sitting down during the national anthem.
A thoughtful open letter to Kaepernick he wrote in the Army Times then went viral, and caught Kaepernick's attention, who asked to meet Boyer with teammate Eric Reid.
Boyer told the LA Times Kaepernick was adamant he would not stand, so they discussed ways he could protest in a more inspiring way than sitting on the bench.
Per the LA Times:
That next game, Kaepernick knelt during the anthem, and Boyer, hand over his heart, stood alongside him on the sideline in street clothes.

"I was showing that I support his right to do that, I support the message behind what he's demonstrating for," Boyer said. "But I'm also standing with pride because I feel differently in a lot of ways too. But there's nothing wrong with feeling differently and believing different things. We can still work together to make this place better."
Boyer also pointed out his frustrations at being mischaracterized by partisans. Liberals, he said, claim he told Kaepernick to take a knee.
He explained: "And I'm like, 'I didn't tell him to do anything. I definitely didn't tell him to protest. What I did was meet with him, make suggestions on different ways to do it after he was already protesting. And worked with him to kind of come to a middle ground.'"
Conservatives, meanwhile: "[They] put all veterans in this box and say, 'You're offending every veteran.' That's also ridiculous. Or, 'He's protesting the anthem.' He's not protesting the national anthem. It has become an anthem debate, but that's not what the protest is about. It's about racial inequality, police brutality."
Read the full profile here.
Have a tip we should know? tips@mediaite.com
Aidan McLaughlin - Editor in Chief