EXCLUSIVE: Erik Prince Lashes Out at 'So-Called Journalists' Criticizing his NYT Op-Ed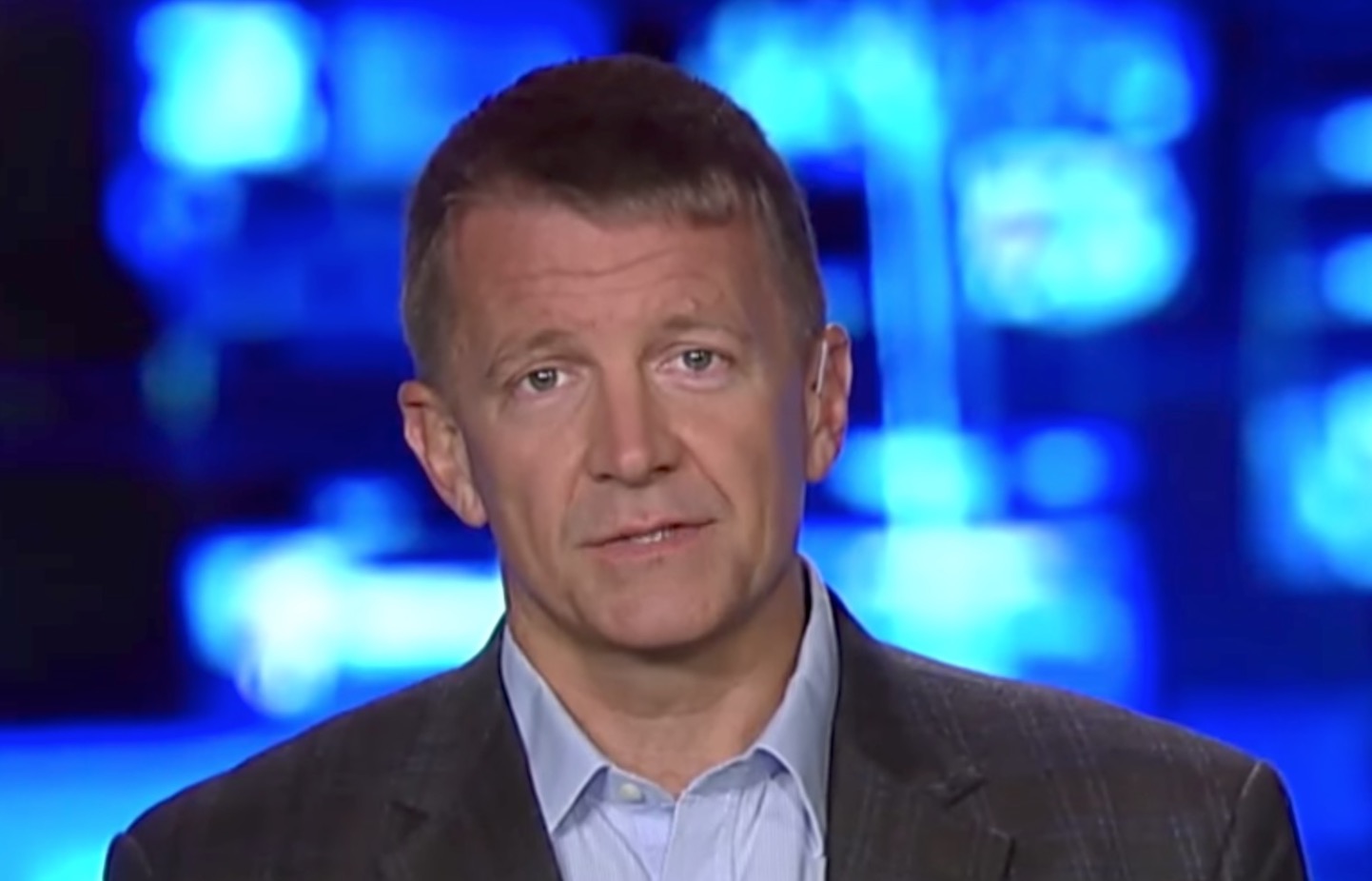 After the harsh media criticism the New York Times took for publishing an op-ed by Erik Prince, the Blackwater founder told Mediaite his "dense" critics should "actually read and comprehend the op ed."
Prince's piece outlined a plan to provide a "cheaper" way to end the Afghanistan War — a "third way," as he described, which would purportedly "end U.S. casualties." The former Navy SEAL also argued that his route of reducing the overall number of contractors and U.S. troops takes the weight of "a foreign occupying force" off the local government and allows for a "real Afghanistan" to develop.
In reference to his price reduction claim, Prince added, "if reporters are too dense to understand spending $10 billion is better than wasting $50 billion, I really can't help them."
Critics of the piece — and critics of the New York Times for publishing it — asserted that Prince would stand to gain financially if the policy he advocated for was enacted, implying his piece was akin to a flat-out advertisement.
"Is there a rationale for having contractors play this role instead of U.S. troops other than 'Erik Prince runs a contracting company?'" tweeted Matthew Gertz of Media Matters.
Prince responded to these criticisms by stating he plans on competing with other contracting services for the government's hand in an Afghanistan policy marriage. "[If critics] read, I clearly stated I would compete. Just like Elon musk competes for the space program, while [also] advocating for a private, cheaper, better, faster approach," said Prince.
This wouldn't be Prince's first foray into Middle East contracting. Blackwater, which has been renamed Academi, had contracts in the Afghanistan and Iraq Wars — and achieved notoriety after being involved in a number of controversies. Most notably, in 2007 Blackwater contractors opened fire on Iraqi civilians in a public square, killing 17.
Prince, now chairman of Frontier Services Group — a logistics contracting company focused on Africa and South Asia — was clear that he wants his firm to be involved in the proposed policy. When asked by this reporter if Prince would accept an offer from the administration to work in the war, Prince responded, "[Frontier Service Group] would only do construction and base support (catering fuel, etc)."
However, if a contractor-focused policy was implemented by the U.S. in Afghanistan, Prince appears to have a leg up on his competitors, given his $250,000 donation last year to Trump's campaign, the RNC, and a super PAC supporting Trump. The president's secretary of education, Betsy DeVos, is also Prince's sister.
Additionally, while Prince had no listed role on Trump's campaign, transition team, or administration, Prince did reportedly develop his Afghanistan proposal at the request of  former White House chief strategist Steve Bannon and senior adviser Jared Kushner. He also acted as an unofficial representative for the president when attempting to set up a meeting with an Kremlin-tied individual through the United Arab Emirates, reported the Washington Post.
Prince concluded the defense of his op-ed by channelling Trump's "so-called judge" slam — applying it to his critics in the media: "if so called journalists are going to scrutinize they should review all the compensation received by the media talking head generals and the pay they receive from the defense industry."
"As much as detractors fret over diversity, perhaps they need some diversity of opinion about ending America's longest war," added Prince in a text message.
Last month, Trump announced his "new strategy" to end America's 16 year old conflict in Afghanistan, vowing to flood in more funds and additional troops.
[image via screengrab]
Have a tip we should know? tips@mediaite.com