George Will Pens Brutal Op-Ed: 'America's Child President Had a Play Date With a KGB Alumnus'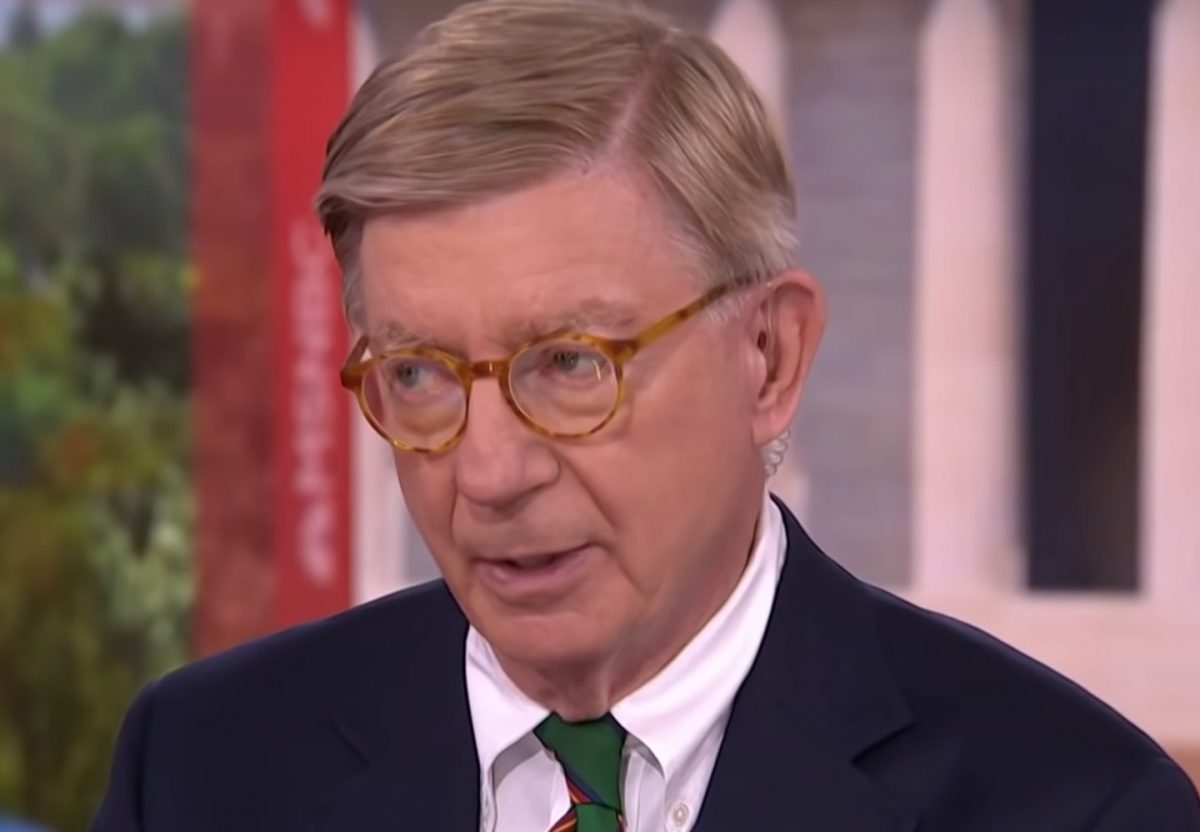 George Will is wilding out again. The conservative commentator wrote a scathing op-ed for the Washington Post that ripped Donald Trump for his disastrous press conference with Vladimir Putin — calling the US president a "sad, embarrassing wreck of a man."
"America's child president had a play date with a KGB alumnus, who surely enjoyed providing day care," Will opened his piece. "It was a useful, because illuminating, event: Now we shall see how many Republicans retain a capacity for embarrassment."
Will proceeded to take aim at Trump's refusal to release his tax returns as possible evidence of his dependence on Russia:
Americans elected a president who — this is a safe surmise — knew that he had more to fear from making his tax returns public than from keeping them secret. The most innocent inference is that for decades he has depended on an American weakness, susceptibility to the tacky charisma of wealth, which would evaporate when his tax returns revealed that he has always lied about his wealth, too. A more ominous explanation might be that his redundantly demonstrated incompetence as a businessman tumbled him into unsavory financial dependencies on Russians. A still more sinister explanation might be that the Russians have something else, something worse, to keep him compliant.
"Granted, Trump has a weak man's banal fascination with strong men whose disdain for him is evidently unimaginable to him," Will concluded about Trump's strange affection for Putin.
Read the piece here.
[image via screengrab]
—
Follow Aidan McLaughlin (@aidnmclaughlin) on Twitter
Have a tip we should know? tips@mediaite.com
Aidan McLaughlin - Editor in Chief