Heitkamp Apologizes For Campaign Ad Misidentifying Abuse Survivors: 'I Deeply Regret This Mistake'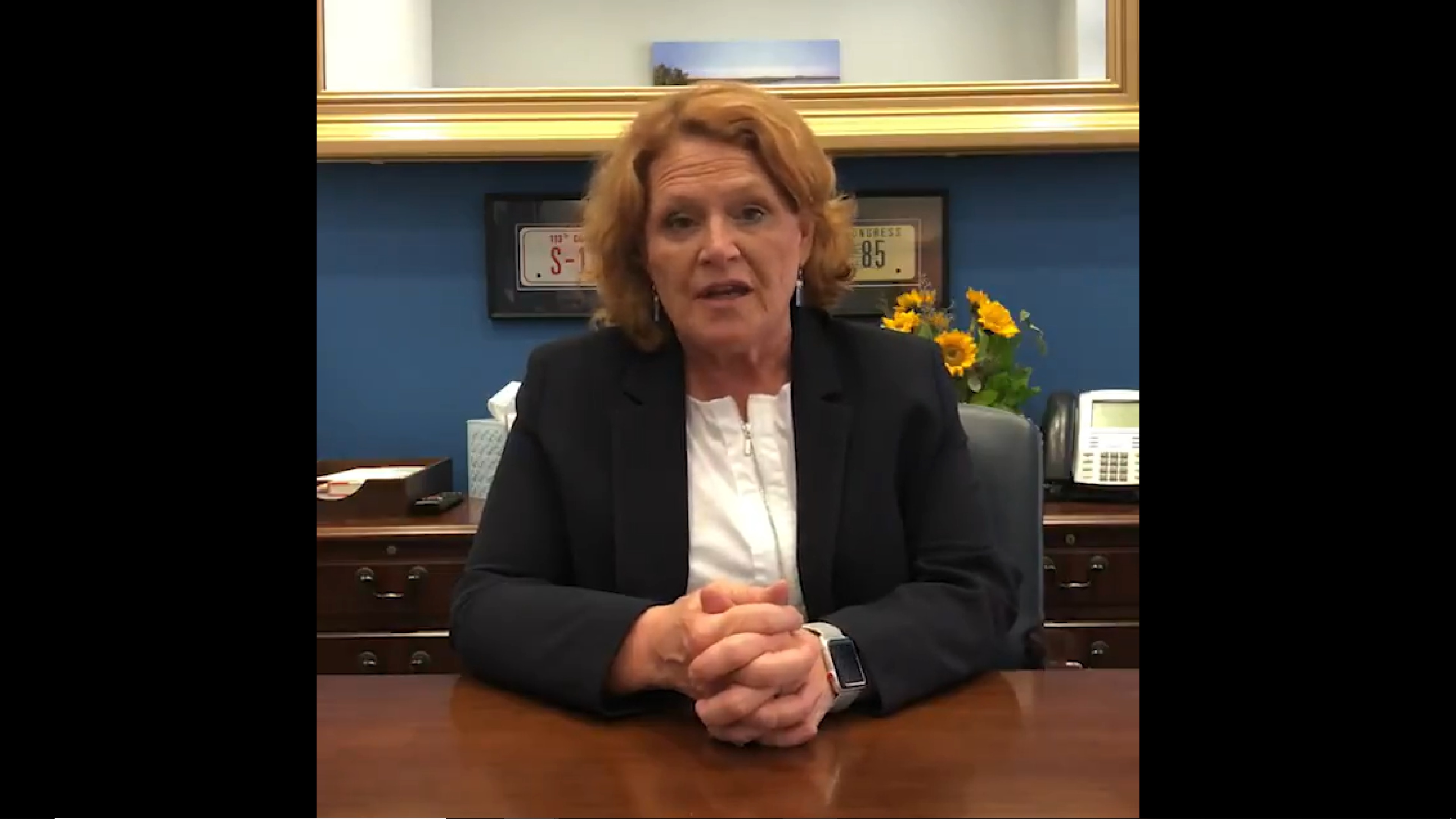 Sen. Heidi Heitkamp (D-ND) is now apologizing after a campaign ad landed her in hot water for misidentifying some women and outing others as survivors of domestic and sexual abuse, naming them in several state newspapers without permission on Sunday.
According to the Associated Press, some of the individuals were in fact not survivors and certain of the women never authorized the use of their names.
"I deeply regret this mistake and we are in the process of issuing a retraction, personally apologizing to each of the people impacted by this and taking the necessary steps to ensure this never happens again," the senator said in a statement Tuesday, according to the outlet.
Lexi Zhorela, one of the women named who spoke with the AP, has chosen to change her vote over the matter, stating she will no longer support the incumbent.
"I'm furious," she told the outlet. "I know I'm not the only woman hurt by this."
The ad targeted Heitkamp's challenger, Kevin Cramer, who repeatedly claimed sexual assault allegations against newly confirmed Supreme Court Justice Brett Kavanaugh were false, and undercutting accuser Christine Blasey Ford's credibility.
Last month, Cramer doubled down on his defense of the then-nominee for SCOTUS in a Valley News Live interview, questioning whether the alleged assault would even disqualify him from sitting on the bench.
[Image via screengrab]
Have a tip we should know? tips@mediaite.com