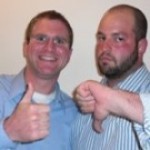 Who: Stephen Sondheim interviewed by Frank Rich
What: Writers on Writers series' "Paris Review Interviews IV"
Where: Barnes and Noble (Upper East Side)
When: January 18, 2010
Thumbs: Up
Listening to Stephen Sondheim talk about his long and influential career as a composer and American theater mainstay, you have no idea that the respected lyricist is turning 80 in just a few months. Only when interviewer Frank Rich – a former theater critic and obvious theater lover – referenced events and episodes from the 1960s did Sondheim's age and experience come into focus.
Rich bridged the gaps between the two eras by emphasizing how Sondheim's works have transcended all contemporary changes to Broadway musicals and shown their timelessness. Just look at "A Little Night Music" which was recently revived. Rich and Sondheim discussed in depth what goes into planning a theatrical production and the unpredictability of the whole industry.
What's clear, though, is that people want more Sondheim. He is working on a two-volume book compiling all of his lyrics and commentary about his craft. And there's "Sondheim on Sondheim" which is a multimedia effort complete with taped Sondheim voiceover and archival footage for actors to interact with during the performance. He says that the show, as it stands now, creeps over four-hours-long, a length he's trying to cut down for the sake of his fans.
The best parts of the night were the times when Rich and Sondheim discussed the nuance, politics, and problems that go into developing a show. Sondheim shared countless stories about unexpected frustrations and difficulties that he encountered. These ranged from actors being overshadowed by bigger stars, to singers losing their voices after refusing voice lessons, and the struggles in placing songs to appear at the right moments of productions. After finding out how hard it is to put together a show, you realize just how impressive it is that Sondheim had so many successes over the course of his career.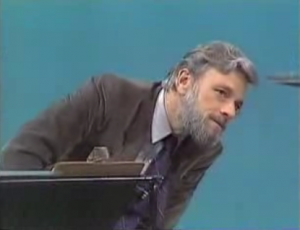 Rich and Sondheim spent a good deal of the discussion reminiscing about the work of great directors like Hal Prince, a major Sondheim collaborator, and other famous figures in musical theater. For the older members of the audience, it was a welcomed reminder of those who helped shape Broadway. Even those unfamiliar with the names mentioned could still appreciate the sentimentality of witnessing two theater aficionados looking back on a simpler era of show business where everyone was known by just their first names.
This reality was not lost on Rich who, despite being a friend of Sondheim, remains a fan and an admirer of the composer's work. Rich touched on details and stories that only a (well-read) theater expert would know about, but made sure to pick examples that reached the audience's sensibilities. Under Rich's direction and prompting, Sondheim shined as Sondheim.
What They Said
"I was brought up on movies, and my relationship with the world is through movies."
– Is the difference between Stephen Sondheim and us that we were raised on Ace Ventura?

"'Forum' is the cleanest dirty show ever written."
– Stephen Sondheim says that 'A Funny Thing Happened on the Way to the Forum' has faced unfair censorship at American high schools
"I don't know who's paying for it, but I'd like to be friends with him."
– Stephen Sondheim has a show doing a one-week run in France that he believes can't possibly turn a profit
"I just looked on Wikipedia, the source for everything."
– Frank Rich jokes about how he prepared for the interview
"There's a theatrical truth and there's a real truth."
– Stephen Sondheim operates just as well inside both worlds
What We Thought
It was interesting to hear that Sondheim doesn't read books – he says that he's such a slow reader that he's given the hobby up. Songbooks are evidently not included in the boycott.
This event was so popular that bookstore employees had to set up an overflow section outside the main area. We were impressed by the size of the crowd, which consisted of mostly women over 60 years of age. Sondheim clearly still has a devoted following.
There was no Q&A after this panel which may have disappointed some audience members. Based on how the audience reacted to the conversation, we think a Q&A session could have lasted hours. We stand by our belief that if people make the trek out to hear the panel, they deserve a little face-time themselves. Even if just for a few minutes.
>>>NEXT: Send In The YouTube Videos! (There ought to be clowns. But they won't be getting married today.)
Have a tip we should know? [email protected]